FaZe Clan Member Delivers 6-Word Response to YouTuber's Edgy Amber Heard Prank
Published 06/23/2022, 1:15 PM EDT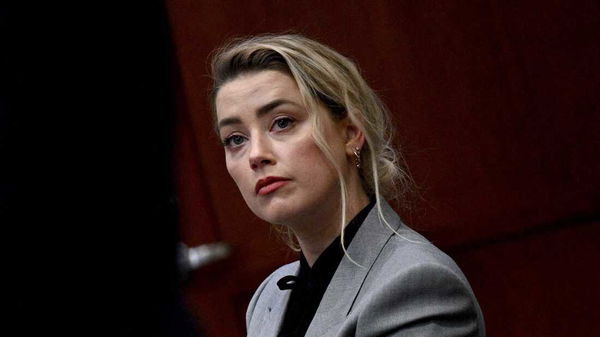 FaZe Clan's member Blaze can't believe anything he sees online after a YouTuber recently pulled off a big Amber Heard prank, fooling the whole world. Even the esports player Blaze fell for that prank.
ADVERTISEMENT
Article continues below this ad
ADVERTISEMENT
Article continues below this ad
The most significant Hollywood controversy in the world at the moment is the conflict between Johnny Depp and Amber Heard. The former filed a defamation case against his ex-wife Heard. The case was in court for six weeks with the whole world's eye on the issue. Eventually, the case ended in favor of the Pirates of the Caribbean actor.
WATCH THIS STORY: The Most Followed Female Streamers on Twitch
Moreover, the Depp vs. Heard case became a huge source of content for creators around the world. The internet is now full of streamers reacting to the trials and memes related to the case. Recently, an American YouTuber, Classify, pulled off a prank related to this case.
What was Classify's prank that even fooled FaZe Clan's Blaze?
The American YouTuber decided to get an Amber Heard lookalike and take her to a restaurant where she would drink a mega pint of red wine. During the trial, Heard's lawyer said to Depp, "You poured yourself a mega pint of red wine." This somehow ended up becoming a major meme on the internet.
So, the first step for Classify was to look for someone who looks like Heard. He scouted throughout the internet and even on the streets of Los Angeles, where the YouTuber lives. However, he had no success, although he found many suitable candidates. But most of them declined to participate in the prank.
Eventually, he found a Russian producer Kseniia Dubovitz, who was a perfect lookalike of Heard. Then, Classify flew her to Los Angeles from her home in New York. The YouTuber dressed her up in the same way as Amber Heard. He also got his friend to act as a bodyguard to make the prank look real.
ADVERTISEMENT
Article continues below this ad
Classify's hard work paid off as the whole world believed it was the real Amber Heard drinking a mega pint of red wine. Even Faze Clan's Blaze thought it was her and tweeted about bumping into the American actress. Later, Classify broke the news that it was a prank.
ADVERTISEMENT
Article continues below this ad
Later, Blaze tweeted, "Don't believe everything you see online." Undoubtedly, Classify's prank proved that everything we see online isn't true. Cause in the past, fake rumors have led to some major fights.
What do you think about Classify's Amber Heard Prank?