"Feels Like a Whole New Chapter" – 100 Thieves Star Valkyrae Gets Emotional After Buying $230,000 Car
Published 09/20/2022, 8:30 AM EDT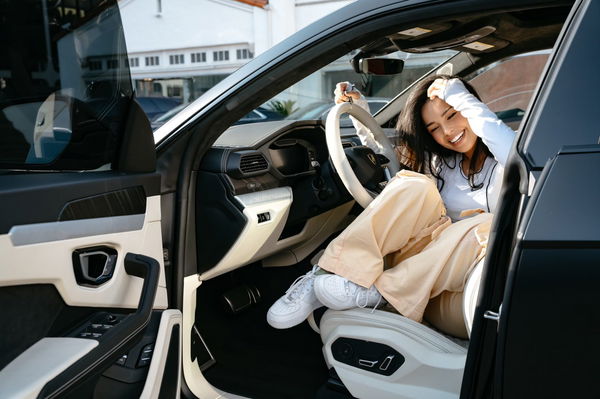 YouTube megastar, Valkyrae, is climbing the ladder of success with huge achievements. She has produced compelling content videos for the community and made her ground as a major contributing personality. As a result, another achievement has found the route to her home.
Recently, the YouTube Gaming star, reached a milestone in her career. When she saw herself advertising the brand, Gymshark, on one of the huge Times Square Billboards. Moreover, she became the brand ambassador of the fitness brand. And now, she is ready to finesse the roads of her town.
ADVERTISEMENT
Article continues below this ad
Hard work has paid off and it looks extremely beautiful
Valkyrae has been a dynamic personality in the community. She is also the co-owner of the 100 Thieves organization. Moreover, she takes time to build her own brand through streaming and being a fitness influencer. And it was time to complete her garage with neat machinery. And what better than a Lamborghini?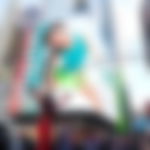 Yes, the YouTube star has finally copped Lamborghini Urus. Moreover, the car is a matte black edition. Feeling mesmerized about buying the car, she said, "It's beautiful, literally dream car." It is always a moment of bliss when dreams come true and Valkyrae knows it the best right now.
She bought the car, drove it with her friends, and went back to her house. Surprisingly, she seemed to be excited about the fact that there was a hologram on the windshield, just above the steering wheel that showed the directions and current speed.
Undoubtedly, she took a moment to thank the people that have supported her for eight long years. She said, "I just wanted to say thank you for the support over these past eight-ish years. I definitely wouldn't have the life that I have without you guys supporting me. I have the best team, I have the best friends, I have the best community, I have the best life I really do and I'm so grateful, but thank you so much for everything and joining me along for this ride literally." Furthermore, she added, "Definitely feels like a whole new chapter in my life."
Valkyrae receives uncountable wishes for her recent achievement
How could the fans have left their idol without notes of appreciation? After Valkyrae announced the news on Twitter, the tweet thread was filled with love and wishes for the future. Moreover, fellow streamers rejoiced in this life-defining achievement. Here are some of the reactions to her tweet:
Have u noticed my baked BBQ lays wrapper I left in the back right door yet?

— karl 🙂 (@KarlJacobs_) September 19, 2022
ITS SO SEXY!! 😍😍. Can you come pick me up next time I'm in LA??

— Austin (@AustinOnTwitter) September 19, 2022
LET'S GOOOOO URUS DUO BABYYYYYYYYYYYYYYYYYYYYYYYYYYYYYYYY

— Jack "CouRage" Dunlop (@CouRageJD) September 19, 2022
the car told me its dream girl was acquired it's true it told me I was there!!!

— tina 😀 (@TinaKitten) September 19, 2022
ADVERTISEMENT
Article continues below this ad
Therefore, it wouldn't be wrong to say that the community cherishes this moment along with Valkyrae. Above all, this comes after she hit the billboards on Times Square. Thus, only the future can unfold what the YouTube giant plans to do next.
ADVERTISEMENT
Article continues below this ad
What do you think will Valkyrae do next in her journey to becoming even better and better? Do tell us in the comments section below.
WATCH THIS STORY: Top Female Fortnite Streamers in the World
Edited By: Vibhanshu Kumar