"You Should Not Give Up Unless You Are Forced to Give Up…" – Devoted YouTuber and Elon Musk Fan Creates Historic Moment at the Twitter Headquarters
Published 01/23/2023, 2:30 PM EST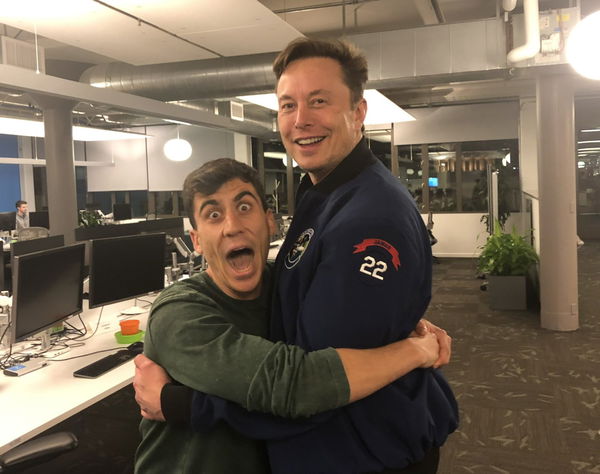 Fidias Panayiotou, the avid Youtuber and Elon Musk fan, has finally achieved his three-month-long dream, and fans are feeling content. 
Elon Musk is one of the most renowned businessmen in the world. Fans adore him for his intellectual thinking and clear path of work, as he always strives for success. His multiple billion-dollar franchises can be looked at as examples, as all are fairing well in the respective industries. For instance, Tesla was one of the first game-changing cars that evolved the interest of people in EVs. Similarly, Neuralink paved the way to help people understand what AI can do, let alone how much it can power the mind. 
So, despite the ups and downs, the community considered Musk to be a problem solver, a quality that every business tycoon needs. Looking at this, a Cyprus YouTuber developed an interest in Musk's life, considering him as his idol. And for that, he went on a journey to 'hug him' one day, as it would be a dream come true. 
ADVERTISEMENT
Article continues below this ad
Avid YouTuber fulfills a lifelong dream of meeting his idol, Elon Musk 
For three months, Fidias went on a journey with the thought of meeting and hugging Elon Musk. He wanted nothing but a wholesome moment with his idol, as even MrBeast once claimed he would never reach him. 
So, to prove the world wrong and reach his goal, Fidias started his journey wandering about Elon's whereabouts. He documented every inch of it, featuring videos of him putting up tents outside Tesla and SpaceX headquarters. On top of that, he once wore a bluebird costume holding a signboard that read 'hug me Elon.'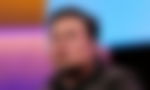 Sadly, that made little difference, as Elon was unaware of Fidias' crusade. Plus, his security team was tight, not allowing the YouTuber to get an inch closer to the Twitter CEO. But days later, it felt like Fidias's guardian angel had finally acknowledged a miracle that took place at the FIFA World Cup. 
ADVERTISEMENT
Article continues below this ad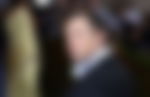 There, a few kids walked up to Elon Musk, telling him about the Youtuber. They recited the entire story, requesting him to 'hug' Fidias. And to everyone's surprise, the Tesla CEO agreed. So, once Musk returned from the event and got back to work, his team texted Panayiotou to meet. The Youtuber was invited to the Twitter headquarters, where they finally shared the wholesome moment. 
Plus, the content creator could finally express his feelings towards Musk, let alone tell him about his three-month crusade. And toward the end, he recited one of his favorite quotes. "Persistence is very important. You should not give up unless you are forced to give up," he said.
ADVERTISEMENT
Article continues below this ad
Apart from this, Fidias is a top-notch YouTube creator that features himself performing pranks and stunts from throughout the world.