FIFA 21 Bags the Top Spot in UK Sales Chart of Physical Copies Despite Fierce Competition
Published 12/30/2020, 1:08 PM EST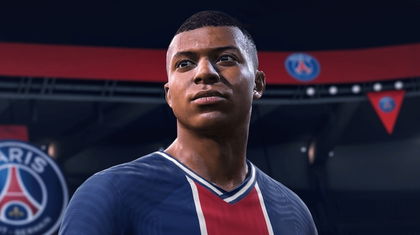 ---
---
The very trying and tiresome 2020 is finally coming to a close. It was a bittersweet year for the gaming industry, to say the least. Major events either got canned or postponed while big titles faced issues both in production and finding a proper release date. This clouded the developers with fear and trepidation as to how the sales would perform amidst the chaos of the pandemic.
ADVERTISEMENT
Article continues below this ad
In a rather interesting turn of events, the UK charts for the highest selling physical copies of the week found its leader in FIFA 21. The game comfortably secured the pole position, while other titles slumped.
ADVERTISEMENT
Article continues below this ad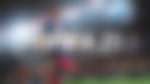 The rise of FIFA 21 in the UK charts is rather impressive
In terms of selling physical copies throughout the UK, FIFA 21 managed to sprint past some serious contenders. Ubisoft's recent release of Assassin's creed Valhalla had ruled the charts in the previous week, but it saw a slump of 21% in sales for the week that ended on December 26.
FIFA saw an 8% rise in the sale of their physical copies, becoming the highest seller for the week. Meanwhile, CDPR's biggest project, Cyberpunk 2077, slumped with a 57% drop, falling down to the 8th position. This certainly was a surprising drop in the sales for a game that was hyped since 2013.
Animal Crossing: New Horizons bagged the 3rd spot despite the sales dropping by 20% week on week. Mario Kart also saw a dip in sales by 8%, while Call of Duty Black Ops Cold War slipped from the second position after a 42% sales dip.
The rise in the sale of FIFA 21 speaks in volumes about the quality of the game and the high number of FIFA fans in the UK region.
ADVERTISEMENT
Article continues below this ad
(Note: The chart only represents the sale of physical copies from the storefront and is based on single weeks' sale)
Fifa went through its fair share of controversy in past years, concerning a gambling angle with 'FIFA Ultimate Teams'. It continued to battle the issue with the world authority through the years that attracted negative publicity for the franchise. It does not seem like the controversy surrounding the game has had any effect on the sales of the psychical copies, at least in the UK region.
ADVERTISEMENT
Article continues below this ad