Final Fantasy VII Creators Drive Fans Berserk With an Update on Its 25th Anniversary
Published 01/31/2022, 2:34 PM EST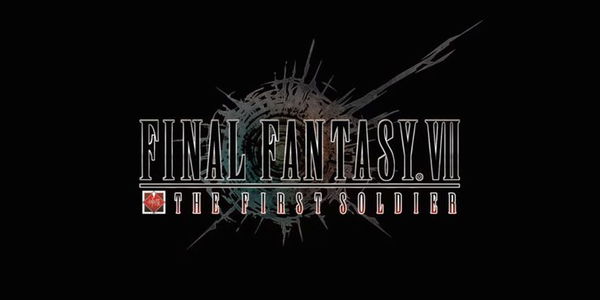 One of the most popular installments in the Final Fantasy franchise is celebrating its birthday today! That's right, Final Fantasy VII turns 25 today; it launched in Japan in 1997. The game was released for the PlayStation console.
ADVERTISEMENT
Article continues below this ad
On this occasion, the project producer and creative director of Final Fantasy VII have released a statement commemorating this occasion on Twitter. The game also received a remake in 2020 and has been a major hit amongst fans. Here is what the Final Fantasy bosses had to say.
ADVERTISEMENT
Article continues below this ad
Final Fantasy bosses share a special message for game anniversary
The Final Fantasy bosses are extremely elated to share a special message on the occasion of the 25th anniversary of Final Fantasy VII. Furthermore, this is also the 35th anniversary of the franchise, which goes to show just how impactful the franchise has been. Final Fantasy VII came out in the 10th year of the franchise.
Sparing some thoughts about the game, Yoshinori Kitase, the director of FFVII and project producer of FFVII Remake, says, "Personally, I had always thought of FFVII as a recent game, but it has actually now become one of the games from the 'early series'. Even so, we were honored last year when it was voted as the third most popular game ever by gamers in a (Japanese) TV poll. That we could achieve like that is very much thanks to all the support we have had from our fans over the long years. Thank you so much."  
Have a look at the new 25 years special logo here below.
Furthermore, Tetsuya Nomura, the character design director for FFVII and project creative director FFVII Remake, also made an exciting announcement that will get fans really excited. He says, "Continuing on from the release of FINAL FANTASY VII REMAKE, FINAL FANTASY VII THE FIRST SOLDIER has also opened for service and next we have Final Fantasy VII Ever Crisis waiting in the wings too." 
Here is how fans have reacted to this news in the thread of the tweets.
This fan seems quite hyped.
Another user thinks this is one of the Greatest Games of All Time!
Here is another hopeful player hoping for a PC port for First Soldier.
ADVERTISEMENT
Article continues below this ad
Would love to see a First soldier PC/Console port to celebrate, maybe

— ~~Rixor~~ (@rixor14) January 31, 2022
These exciting announcements will surely mean that the franchise developers have a lot in store for the fans in the coming days.
ADVERTISEMENT
Article continues below this ad
Are you excited about what the future holds for the franchise? Let us know in the comments below.
WATCH THIS STORY –   Worst Video Game Movie Adaptations