Finally, a Fan-Favorite Super Mario Sunshine Feature Comes to Odyssey!
Published 01/24/2023, 9:09 AM EST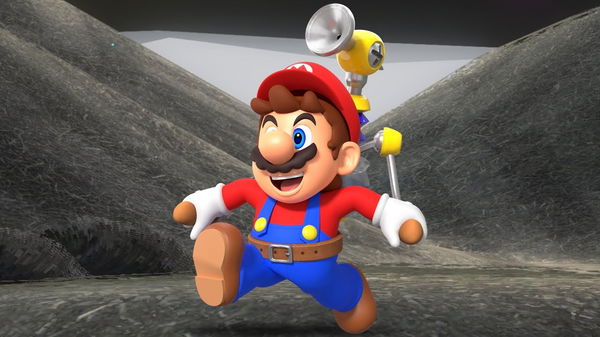 Super Mario Odyssey was the last mainline game that featured Nintendo's popular mascot. The game allowed players to explore galaxies in his ship called Odyssey. The main pull of this game was that hat. This hat allowed its players to possess various creatures and enemies in order to defeat them or solve puzzles.
The game offered a variety of things and creatures to possess and allowed various creative ways to complete the game using this ability.
But it appears fans missed one great feature from previous games!
ADVERTISEMENT
Article continues below this ad
Players can finally use F.L.U.D.D. in Super Mario Odyssey!
It's been years since Super Mario Odyssey launched on Nintendo Switch. The game was a smash hit to no one's surprise. It is to this day named by many as one of the best 3d platformers ever made. But the mightiest of us have certain flaws, and so did this game.
Fans found certain shortcomings with this game. They were not shortcomings per se. Only it did not have certain features that fans really wanted.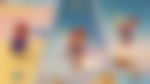 One of them was F.L.U.D.D. For fans who have played Super Mario Sunshine know this device as the Flash Liquidizer Ultra Dousing Device. And what does it do? It is basically a huge liquid-based jetpack hanging on Mario's back.
It can also be used to make graffiti. Some also say that this and Sunshine's water physics paved the way for Nintendo's Splatoon series.
So, this Jetpack can now be added to Super Mario Odyssey, not directly though. Fans can do so by installing a mod into the game files of Super Mario odyssey.
No matter the way of adding it, this would finally make some really difficult manoeuvres pretty easy for players.
Modding in video games has made some really impossible things possible. Previously we saw some modders add a couple of soccer stars to God of War 2018.
ADVERTISEMENT
Article continues below this ad
A sequel might be on the way Afterall!
Mods would keep coming to our favorite games. But the biggest rumor making rounds over the internet is that fans might soon see a sequel to Super Mario Odyssey.
This rumor was kicked off by Nintendo's emails regarding Odyssey to players of the game. Fans have been really anticipating and making their own speculations regarding this yet-unannounced game.
ADVERTISEMENT
Article continues below this ad
WATCH THIS STORY: Ranking the Best Additions to Nintendos Exclusive Million Seller Club
Other than that, everyone is very excited about the upcoming Super Mario Bros movie. The movie is launching on 7 April 2023. And it appears fans are pretty excited about it indeed!
Edited By: Gideon Mathson