Find All Apex Predators With This New ApexRanked Website
Published 03/02/2021, 9:53 AM EST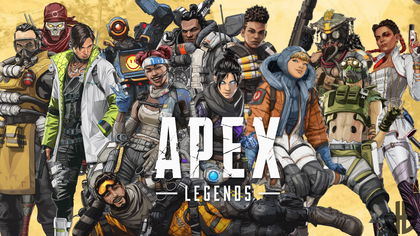 ---
---
Since its release on February 4, 2019, Apex Legends has been one of the faces of the battle-royale genre. Recently the success of the game accentuated when it reached new high concurrent players on Steam. While Apex does provide some player stats at the beginning of every game, it does not have a consolidated leaderboard. As a result,  iLootGames created the site ApexRanked.
ADVERTISEMENT
Article continues below this ad
ApexRanked is a website that keeps track of the top players on Apex Legends. It makes it easier to identify who is progressing to the elusive number one spot and see how players have progressed (or regressed). Furthermore, it also has tools that allow streamers to share their rank with their viewers.
Is ApexRanked useful for Apex Legends?
ADVERTISEMENT
Article continues below this ad
The highest honor that can be bestowed upon an Apex Legends player is Apex Predator. Only the top 750 ranking players in the world receive this title. ApexRanked tracks the movement of a player's Rank score and updates it accordingly. You can even view recent trends in their score by hovering over a player's alias.
Aside from being a useful tool for casual players and aspiring pros to check the rankings and see where they are stacking up, one of the site's major goals is to support the streaming community. Being the top-ranked player can help the player's Twitch channel explode, as we've seen with Rogue in Season 8. "My goal is to eventually give every stream access to their stats through StreamElements and Nightbot," ILootGames added. "We also have a trophy being finished for the number one pred so that people have something physical to remember their grind."
ADVERTISEMENT
Article continues below this ad
Future of ApexRanked
Regarding the inspiration behind the website, ILootGames explained, "We needed a clean, simple, and very accurate source for people's rank, so what I did was used the internal API system to grab 100% accurate rankings that update every 5 minutes."
Viewers in chat can already use the !rp command to see a streamer's rank if enabled by them. The site is still making progress, adding missing Twitch links and building its user base.
ADVERTISEMENT
Article continues below this ad