Find Out All About Dune Franchise Till Date
Published 10/27/2021, 4:54 AM EDT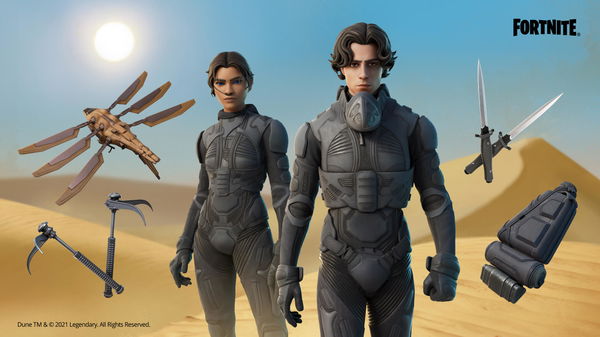 ---
---
re-titledFrank Herbert's Dune universe has found itself on the receiving end of critical acclaim over the decades. Dune is often said to be the best-selling science fiction novel in history. It has won the Nebula Award for Best Novel (1965) and the Hugo Award (1966). The series of novels was also adapted into a film in 1984, a miniseries in 2000, and another film in 2021.
ADVERTISEMENT
Article continues below this ad
The series inspired a few video games. In this article, find out the list of Dune video games that have been released to date.
ADVERTISEMENT
Article continues below this ad
List of games in Dune Franchise
Dune (1992)
Developed by Cryo Interactive/Virgin Interactive, this game was a blend of adventure and strategy, following the plot of the 1965 Dune novel. The game also shows some visual elements from the 1984 David Lynch film. Players take on the role of Paul Atreides in the game and the ultimate goal is to drive Harkonnens out of the Dune planet and obtain control of the spice export.
Dune II (1992)
This game is considered to be one of the first real-time strategy games. Dune II established itself as a pioneer in the genre. Initially released as Dune II: The Building of a Dynasty, it was re-titled Dune II: Battle of Arrakis. In the game, there are three interplanetary houses that don't particularly like one another because they all want the same thing: Arrakis and its spice.
Dune 2000 (1998)
Developed by Intelligent Games and published by Westwood Studios, this is another real-time strategy game that was based loosely on Dune II. The narrative is substantially different and refers to the execution of Mentat Amon of House Ordos and the substitution of Radnor, the Harkonnen Mentat from Dune II, by Hayt De Vries.
WATCH THIS STORY-  Video Game Franchises returning to console
Frank Herbert's Dune (2001)
This was the first 3D game in the franchise's history but turned out to be a commercial failure. Players take on the role of Paul Atreides and fight their way to the top to become the leader of Fremen, seize control of the planet Dune, and defeat Baron Harkonnen.
Dune Generations ( 2001)
While this title stands cancelled, this was supposed to be the first online multiplayer game from the franchise. Players were supposed to seek control of the dynasties and push their way to the top to gain the ultimate power over the resources and ultimately, Arrakis. The project came to a halt because of Cyro Games' unfortunate claimed bankruptcy.
ADVERTISEMENT
Article continues below this ad
DuneMUSH
This is an unlicensed multiplayer MUSH that was active in the early 1990s.
Gamers will definitely not forget these iconic games that more or less shaped the genre of strategy games.
ADVERTISEMENT
Article continues below this ad
The Dune movie has been out for a little while now and has got a decent reception.