First Gameplay Impression of MotoGP 21 on Xbox Series X
Published 04/23/2021, 10:45 AM EDT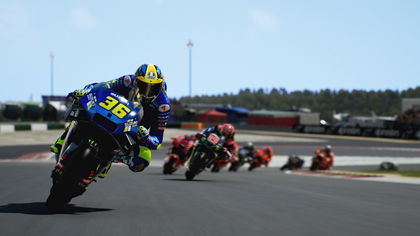 ---
---
The highly expected sequel MotoGP21 has finally arrived on Xbox Series X. The game displays a massive upgrade in visuals and performance, all thanks to the next-gen hardware. Milestone Studio has adequately made use of the next-gen console, as the game runs beautifully at 60 frames.
ADVERTISEMENT
Article continues below this ad
The title now has an autopilot system that will help you at starting line or each time you fall. Gamers can adequately customize and fine-tune the superbike, as per their wishes, in the pit section.
ADVERTISEMENT
Article continues below this ad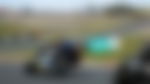 YouTuber compared MotoGP 21 with its predecessor
According to ROBO46, the first gameplay experience felt incredibly swift. The title offered extensive customization that players can use to configure the bike. The game adequately captured each rider's personality as legendary racer Valentino Rossi carried out his pre-race ritual.
The bikes had a rather weaker braking system, but its engine indeed seemed quite powerful. The throttle key had to be managed more carefully, as the brakes lacked the much-needed stopping power. This makes it quite simple for gamers to make critical mistakes that can see them getting swept off the bike and landing in the dirt.
The successive title of 2021 has addressed a major issue with the rear end of the bike that was present in the 2020 edition. The bike stayed put on the surface and the rear end barely ever came off the tracks. In a few instances, it seemed to fly out, but it was significantly easier to control.
As much as fans loved the manual tuck option, it does not seem like the developers have retained it. Each time you fall off, the camera will get locked on the bike. The developers have also tweaked the engine sound, and it will feel like music to your ears if you are a motorsport enthusiast.
video source: ROBO46
ADVERTISEMENT
Article continues below this ad
More racing games in the pipeline
This is not going to be the only motorsport or racing game that is coming out in 2021. Gamers can look forward to the return of an old-school franchise in Hot Wheels Unleashed. It will feature the same nostalgic design of cars that amassed a massive fan following.
Gamers can also look forward to the release of the new Forza title and a new F1 game in 2021, which was also announced recently. Another prominent name in Need for Speed is also going to return in 2021, as rumor suggests its release in the fall.
ADVERTISEMENT
Article continues below this ad