Five Games Which Sega Must Include in Its Upcoming Mega Drive 2 Console's 50-Game Library
Published 06/04/2022, 9:30 AM EDT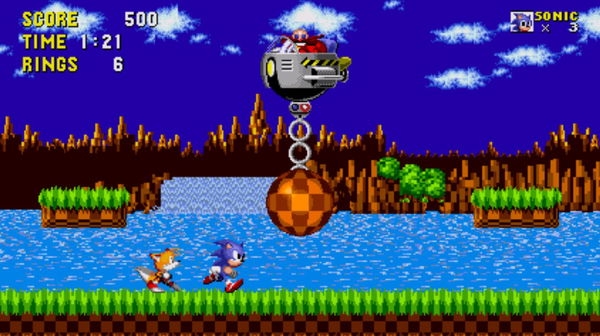 The feeling of retro has always been exciting and nostalgic! Every gamer from the 90s knows how brilliant some games were back then. Sega's upcoming Mega Drive Mini 2 console will be a reminiscence of one's childhood in a modern but retro package. In fact, the Mega Drive Mini 2 will be coming with 50 games, as Sega mentioned during the announcement. 
ADVERTISEMENT
Article continues below this ad
Sega boasted of several features, like a CD accessory to remind us of Mega Drive and a compact design holding 50 all-time popular games. However, only a few games were revealed, as Sega wanted to keep some suspense for the rest. As of now, here's the list of confirmed games for the upcoming Mega Drive Mini 2:
ADVERTISEMENT
Article continues below this ad
Bonanza Bros.

Fantasy Zone

Magical Tarurūto-kun

Mansion of Hidden Souls

Popful Mail

Shining Force CD

Shining in the Darkness

Silpheed

Sonic CD

Thunder Force IV

Virtua Racing
WATCH THIS STORY: Old mobile games that will make you feel nostalgic
The lineup already sounds great! However, many popular games are missing, leading to fans speculating what the full lineup is going to look like. Let us fuel your anticipation a bit more with five games we think Sega should definitely add to the upcoming Mini Drive 2 library! 
Sonic The Hedgehog 2
No one can beat the Sonic and his popularity! Although the confirmed list does feature Sonic CD, we cannot help but speculate about Sega's plans. With the challenging hedgehog versus boss fights and Sonic's iconic platformer action, Sonic The Hedgehog 2 was undoubtedly one of the most popular games to be ever made.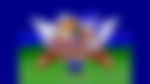 There's, of course, a high chance that Sega won't miss out on adding this immensely successful sequel to the original Sonic. Even the Mega Drive Mini featured it. However, let us build up on the pressure by mentioning Sonic The Hedgehog 2 as a 'must add' to the upcoming Mega Drive Mini 2. 
Streets of Rage II
Fans loved the original Streets of Rage; and then came the sequel to the original! Streets of Rage II found exceptional love among the fans because of its genre 'beat 'em up'.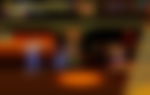 Beating up those rogues feels massively satisfying in this game owing to all the killer moves and great music that just feels right! But will Sega include this in the Mega Drive Mini 2? They must if they may not. 
Aladdin
Could we please have him, Sega? The Drive Mini, unfortunately, didn't include Aladdin, which disheartened a lot of fans.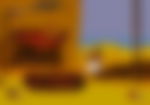 However, now that we have a second chance, Sega should consider adding the gem platformer based on one of our favorite Disney movies to Mega Drive Mini 2's collection. 
Spider-Man Vs. The Kingpin
Away from the world of PC, PlayStation, and Xbox, we once had a brilliant Spider-Man action game with an exciting retro feel. Mini Drive 2's library will also include Sega CD games, and we definitely want Spider-Man Vs. The Kingpin on that list.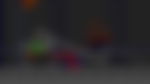 Players get to explore the city of New York and take on Spider-Man's enemies while swinging and climbing walls. It's just one thrilling game to play on a mini-console like Sega Drive Mini 2. Among all the other games we want on Mega Drive Mini 2, this tops the list for Sega CD games. 
Snatcher
A Hideo Kojima classic, Snatcher is a cyberpunk-themed video game that is a must-play for those who love solving mysteries on a thrilling adventure.
ADVERTISEMENT
Article continues below this ad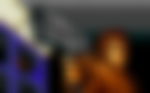 As expected, Snatcher finds a way to our must-add list for Sega Drive Mini 2. Snatcher didn't make it on the Sega Drive Mini library, but there's a chance that fans may get to see this CD classic on the upcoming Drive Mini 2. 
The Drive Mini 2 is also expected to launch worldwide, including North America, as reported by Games Radar via a Famitsu interview. As of now, the official release date for the upcoming Sega console is October 27, 2022, confirmed for Japan only.
ADVERTISEMENT
Article continues below this ad
What do you think about our must-add collection? What all games do you want on the upcoming Drive Mini 2? Let us know in the comments!