Five Things Which Fortnite Fans Can Expect From the Massive New 21.30 Update
Published 07/18/2022, 8:30 AM EDT Fortnite is known exclusively for its various updates. In its lifetime, the game has witnessed more than twenty-one major version updates and several minor ones. These updates range from adding new skins to adding the latest maps and guns. 
ADVERTISEMENT
Article continues below this ad
A recent Fortnite Season 3 update had rumored something incredible, and it was meant to change the whole season with its release. 
ADVERTISEMENT
Article continues below this ad
 A new update for Fortnite might bring Friends even closer
In the recent leaks from Epic games insider, something is on its way. In a couple of days, Fortnite might release several skins and characters in a series of minor or major updates. These 21.30 version updates might consist of summer event skins, summer challenges, and map updates.
Apart from this, new weekly updates will be made, in which skins for several characters might get some major changes.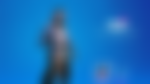 Fortnite might be also planning on adding a new Refer-A-Friend program and can give away free Xander skin. The refer-a-friend feature will play a major part in unlocking the Xander skin, as players will need to add 5 friends in the game to unlock it.
What to expect in v21.30:

– Summer Event Skins 🙏
– Summer Challenges & Map Changes
– New Weeklys will be added to files
– Refer-A-Friend? (Free "Xander" skin)
– Stuff for the next 2 Content Updates
– Possibly a new weapon or unvault
– *MAYBE* Dragon Ball stuff?
– And even more!

— Shiina (@ShiinaBR) July 17, 2022
For those who don't know, Xander was meant to be a part of Fortnite Battle Royales' recent update 21.20v. In that update, Epic Games added a lot of new features and cosmetics for players to enjoy, but somewhat postponed Xander from it for some reason. That is why this update had got so many hypotheses going on around it. 
Some more updates to look for!
Epic Games is also rumored to add stuff for the next 2 content updates, which is still unclear what the new content, maybe? Another rumor from the leak is the addition of Dragon Ball content to the game. This rumor may sound a bit absurd, but knowing how Fortnite collaborates with other creators, it sounds plausible. 
ADVERTISEMENT
Article continues below this ad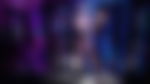 If the rumors become true, then anime fans are sure to get extremely excited about it. Recent updates had Fortnite collaborate with DC and they even added a ton of new skins and characters to the game, along with Batman and Harley Quinn skin as well. They even added Gotham city to the game by replacing it in place of Tilted Town. 
ADVERTISEMENT
Article continues below this ad
WATCH THIS STORY: Uncovering the biggest secrets in Fortnite 
Apart from this, some more content may be added to the game, which is yet not known. If these rumors are believed to be true, this next Fortnite update will be massive, and the game might even see a huge rise in the industry. What do you think about this update? Let us know below in the comments below.