Following Dr DisRespect, CS: GO Legend Gets Banned From Twitch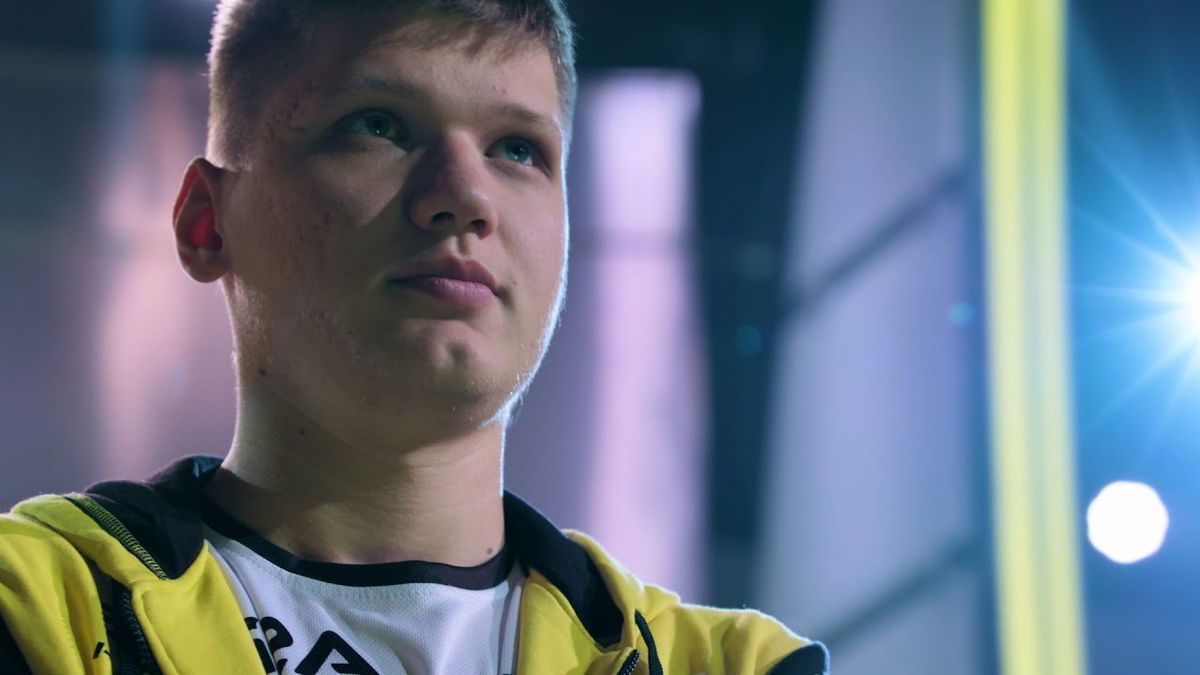 Shocking news has befallen the streaming community. Oleksandr "S1mple" Kostyliev has been banned from Twitch. The player announced his ban on his Twitter handle, which was kind of a nod to another famous streamer, Dr DisRespect, who was permanently banned recently.
❌ Twitch Partner "s1mple" (@s1mpleo) has been banned! ❌https://t.co/yhtBxArv7H#twitch #ban #thirdban #partner #twitchpartner 🔟

— StreamerBans (@StreamerBans) July 29, 2020
S1mple banned following Dr DisRespect
S1mple is a professional CS: GO player who is signed to Natus Vincere. His ban comes as a shock to many. However, that wasn't the catchy part. The pro player made an exact replica of Dr DisRespect's tweet.
Champions Club,

Twitch has not notified me on the specific reason behind their decision… Firm handshakes to all for the support during this difficult time.
While I'm enjoying my ban we can all enjoy my other streams with "great" giveaways that everyone can "easily" win
-s1mple

— Sasha (@s1mpleO) July 29, 2020
Talking about Dr DisRespect, he was also banned from Twitch recently. The Two-Time has stated that he is unaware of the reason behind his ban through a tweet that S1mple has just copied. Dr DisRespect's ban from the streaming platform came out of nowhere and S1mple just adds to that very list.
S1mple is regarded as one of the best CS: GO players in history. He has won multiple tournaments being MVP's in many. The player has been vocal about his ban and isn't much of a Twitch fan.
Judging by his tweet, the player seems to have taken things casually. In all likelihood, his Twitch ban is not something serious.
"While I'm enjoying my ban we can all enjoy my other streams with "great" giveaways that everyone can "easily" win."
Twitter reacts
Many found S1mple's tweet rather amusing. The community feels that s1mple should stream somewhere else. You can read some of the tweets below.
Twitch has banned s1mple more than his fake phishing streams. https://t.co/4awSN3emms

— Haci (@DonHaci) July 29, 2020
Twitch can't ban s1 fake accounts that are trying to scam people but they keep banning real one for some stupid reasons.

GG Twitch.

— morosek (@morosek_1) July 29, 2020
LMAOO

— Eryc (@ErycTriceps) July 29, 2020
This may be the best tweet of 2020

— Colin McNeil (@McNeilColin) July 29, 2020
It's cool how this trash company just refuses to do something against the massive scam going on on their platform.

— JayQuillin (@Syntaximu) July 29, 2020
Eventual return possible?
Do note that this is not the first time s1mple has been banned on Twitch. Earlier, he was banned for his usage of homophobic language. Back then, the player made comments about his ban and addressed Twitch as 'stupid.'
"Stupid Twitch doesn't understand the different meanings of the same word in different contexts. I'm tired of streaming on a terrible platform, always choosing the right words. If you give ban for nothing, then the rules should be the same for other streamers as well."
In a subsequent tweet made then, s1mple wanted himself removed from Twitch. He wanted to end the partnership and move forward.
This is his third ban and the duration is not yet known. Having received two already, this time it could be lengthier. Considering the fact that he previously wanted to end his tracks on Twitch, s1mple could move for a new platform.
Source: S1mple Twitter