Former Counter-Strike Pro Contemplates Retirement From Valorant After Dropping Out of Open Qualifiers
Published 04/08/2021, 4:07 PM EDT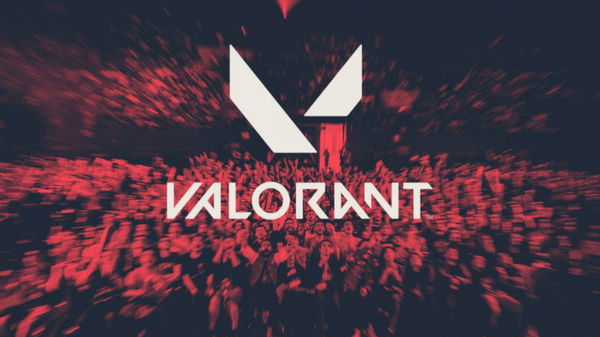 ---
---
The world of Valorant in NA is going through turmoil because of a series of upsetting losses. The top-rated organization of this region suffered losses to the lesser-known teams. This sent a wave of trepidation among the community, as top names like TSM, NRG, and even Sentinels failed to qualify.
ADVERTISEMENT
Article continues below this ad
Among these organizations, a key player for Team SoloMid, hazed, has hinted at early retirement. It seems like losing a key series to immortals in VCT Masters: Stage 2 had a severe impact on him.
ADVERTISEMENT
Article continues below this ad
One year since i got a new chance to prove myself again. I always left CSGO regretting how little effort i put forth once i made it. I became so complacent.

When my time to leave competition comes again, i can at least leave knowing i put forth everything this time.

Lets go.

— TSM hazed (@hazedCS) April 8, 2021
This tweet alone serves as an unpleasant reminder for TSM fans that not everything can last forever. James "hazed" Cobb has enjoyed a rather long competitive career across multiple esports. However, it does not seem like the 31-year-old professional Valorant player will resign from his active roster just yet.
He is indeed closing in at the stage, where most players walk away from the sport. For now, fans can at least be at peace at the moment as the current TSM roster is going to remain intact. Twitter reacts to TSM hazed hint at early retirement from Valorant
The community was pretty upset with this latest update in the pro players' career. Fans watch the sport and pick their favorites, who go on to become a key reason why they follow the sport.
The community likes to hail him as Daddy hazed, as he is a part of the old guard of FPS players of Counter-Strike.
I'm not exagerrating you are one of the most wholesome, genuinely good, and inspiring people I've had the pleasure to follow.

DADDY HAZED FOREVER

— i_miss_erineee06 (@pawn_to_d4) April 8, 2021
Fans are certainly going to miss him big time when he decides to call it a day.
Hope it's not soon big guy. Been enjoying watching your matches, that crispy aim, amazing decision making.. beast.

— John Waggoner(fr0sty57) (@JohnWaggoner13) April 8, 2021
Some hardcore fans like this one are hoping that the team will bounce back soon, and it will help keep hazed motivated.
You got this!
TSM will bounce back so hard!
You're gonna be dominating the scene again in no time!

— Akshat (@ItsAkshatBTW) April 8, 2021
The community still believes in the prowess of this veteran of FPS titles. In due time, things will certainly come around, and hazed merely has to believe in his skill set.
Not only do I think you are good I believe you can become even better. Your aim is on point. So crispy.

— Sam (@nash_m93) April 8, 2021
One tough loss can certainly compel professional players to contemplate their career move. Most players either look for another team to the player, while some decide to walkway from the game.
ADVERTISEMENT
Article continues below this ad
You and Cutler are the backbone of the team. They can always fall back on you guys because of your experience and game knowledge. Cannot wait to see the team come back full force

— zKyex (@TNxKyex) April 8, 2021
TSM has indeed suffered a major setback in the open qualifiers. Comeback from this point won't be so easy, and TSM members definitely know that very well. It would be great to see this team of veteran players lifting the biggest prize in all of Valorant, before hazed calls it a day.
ADVERTISEMENT
Article continues below this ad
Trending Stories