Fortnite: 5 Easter Eggs You Didn't Notice in the Game
Published 05/03/2021, 2:27 PM EDT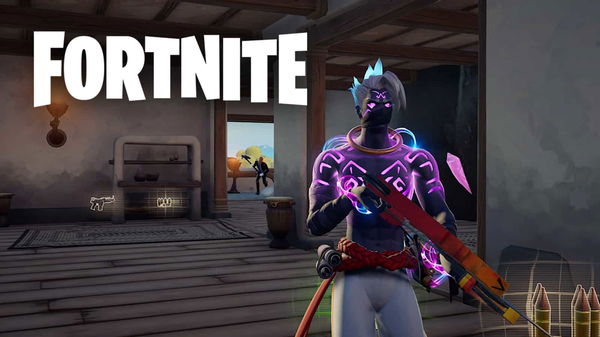 ---
---
Epic Games, the creators of Fortnite have never been shy to include Easter eggs in their battle royale. Whether it be to promote an Epic game like Rocket League or pay tribute to collaboration, these Easter eggs are hidden around the map. Most of these are difficult to notice, thus once you do take note of them, they are impossible to forget.
ADVERTISEMENT
Article continues below this ad
Here are 5 Easter Eggs you didn't know are a part of Fortnite.
Agent Jones in Fortnite Chapter 5
ADVERTISEMENT
Article continues below this ad
Last season, Agent Jones worked alongside the imagined order to ensure that characters didn't escape the Fortnite loop. In order to do this, Jones gathered the best hunters from across 88 different realities. In the skin variation shown below, we can see some of the memorabilia Jones has gathered from various realities he has visited.
Eco skin pays tribute to the Fortnite map
To celebrate Earth Day, Epic released the unique Eco skin. The skin is a living representation of the changes made to the map of Fortnite across the seasons. It features famous points of interest like Frosty Flights, Dusty Depot, and Tomato Town.
Dynamic Bushes
Chapter 2 Season 6 introduces a new 'Primal' biome to the battle royale. As a result, the color of the vegetation changes as we move across the map. If you are an avid user of the bush, you will have noticed that the bush changes its color as you enter an area with differently colored vegetation.
Fortnite pays tribute to Dark Souls
Epic Games has paid tribute to this action role-playing game multiple times in Fortnite. However, most recently, the predicted 'Food Knights' bundle features armor and gear very similar to that used in Dark Souls. This could be hinting towards a collaboration somewhere down the line.
ADVERTISEMENT
Article continues below this ad
Disguised items
There is a host of items that you can disguise as once you purchase a prop disguise from an NPC. However, there are two items that behave in a unique manner if you disguise them. Once you leave the disguise of a slurp barrel, you will be awarded an additional 10 shield. Similarly, once you hop out of a tire disguise, you will earn the attachment for free.
So far these are some of the Easter eggs we have found in the battle royale. We are sure that Epic will refresh them in the future. What are some of your favorite Easter eggs in the game? Let us know in the comments down below.
ADVERTISEMENT
Article continues below this ad