Fortnite: Best Controller Settings and Keybinds for a Build Battle
Published 05/08/2021, 3:45 AM EDT ---
---
Fortnite has always been regarded as a game with a high skill ceiling because of how steep the learning curve is initially. In Epic Games' battle royale title, shooting and surviving is simply not enough for the victory. One must also master the art of building and editing builds to the point where the actions become a part of muscle memory.
ADVERTISEMENT
Article continues below this ad
Building, shooting, and inventory management, everything happens on the go in the heat of a Fortnite battle. The best Fortnite players generally use the most optimized settings and setups in order to maximize their mechanical skillset. This allows them to not lose momentum in a build battle as they can move around, construct, and edit at the same time.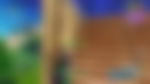 ADVERTISEMENT
Article continues below this ad
A reason for Fortnite's massive popularity is because the game supports cross-play functionality. This allows controller players and keyboard/mouse players to combat each other in the same lobby. Due to the competitive and evolving nature of the game, it's important to be knowledgeable about all the different settings and the best possible bindings, irrespective of the platform.
In this article, we provide the best settings and keybinds to use in Fortnite for both controllers and keyboard/mouse.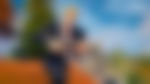 Best controller settings for Fortnite
Epic's battle royale game presents a bunch of options when it comes to settings for controller players. To help you get a firm grip of each one's purpose, ProGuides have compiled an elaborate YouTube video. They have configured a set of optimal controller settings and sensitivity by combining them from multiple top-notch pro players, which you can find listed below.
Input
Controller auto-run: On
Build immediately: On
Edit hold time: 0.100 seconds (should be lowest)
Vibration: Off
Sensitivity
Build mode sensitivity multiplier: 1.9x
Edit mode sensitivity multiplier: 1.9x
Use advanced options: On
Advanced – Look sensitivity
Look horizontal speed: 48% (around 40-50%)
Look vertical speed: 47% (around 40-50%)
Turning horizontal boost: 0%
Turning vertical boost: 0%
Turning boost ramp time: 0.00 seconds
Instant boost when building: On
Advanced – Aim down sights (ADS) sensitivity
ADS look horizontal speed: 13% (around 6-15%)
ADS look vertical speed: 13% (around 6-15%)
ADS turning horizontal boost: 0%
ADS turning vertical boost: 0%
ADS turning boost ramp time: 0.00 seconds
Advanced – Sensitivity
Look dampening time: 0.00 seconds
Look input curve: Linear
Aim assist strength: 100%
Controller deadzone
Left stick deadzone: 15%
Right stick deadzone: 15%
Deadzone is something that depends entirely on your controller. So you should experiment with it to figure out an optimal value. This mechanic allows a small area around the thumbstick to not be detected. It helps in keeping your aim aligned perfectly and having less stick drift.
Foot controller
Most Fortnite players don't use a foot controller. If you're one of them, have this option disabled.
Controller configuration and binds
The majority of top-tier competitive players use the Builder Pro configuration for their controller. Builder Pro allows one to place materials with the tap of a single bind, thus effectively matching the building speed of KBM players.
When it comes to choosing binds for controllers, it's pretty simple. Many pro players have adapted to the default layout. Others prefer tailoring it to their requirements or using a modded controller. If you need an optimal layout, you can always find out and copy the binds that fit you from the top competitive players.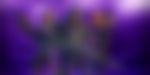 Best keybinds and mouse settings for Fortnite
The hardest input method to learn is keyboard and mouse as there are many binds and settings that you need to customize for both competitive and creative gameplay. These customizations have a huge impact on how quick and efficient your Fortnite gameplay is.
Another educational video from ProGuides provides the most optimal sensitivity and bindings for KBM players. All of them are listed below.
Mouse sensitivity
X-axis sensitivity: 8%
Y-axis sensitivity: 8%
Targeting sensitivity: 38% (around 30-40% is optimal to track opponents perfectly)
Scoping sensitivity: 38% (around 30-40% is optimal to track opponents perfectly)
Having your sensitivities between a low to medium range is the best choice. A lot of the pros do this as it allows them to have the perfect balance between fast mechanics and really accurate aim.
Main keybinds
Having keybinds that are close to each other end up restricting your movement while building and editing. Therefore, having a fully optimized layout that customizes and complements your gameplay is instrumental to your success.
Movement: W,S,A,D
Crouch – Left Ctrl
Jump – Space Bar
Sprint – C
Use – X/ Mouse Wheel Up (secondary)
Harvesting Tool – 1
Weapon Slot 1 – 2
Weapon Slot 2 – 3
Weapon Slot 3 – 4
Weapon Slot 4 – G
Weapon Slot 5 – V
Building Wall – Side Mouse Button
Building Floor – F
Building Stairs – Side Mouse Button
Building Roof – Left Shift
Trap – T
Building Edit – E/ Mouse Wheel Down (secondary)
Reset Building Edit – Right Mouse Button/ Mouse Wheel Up (secondary)
Game settings: Movement
Toggle sprint: On
Sprint by default: On
Sprint cancels reloading: Off
Auto open doors: On
Combat
Hold to swap pick up: Off
Toggle targeting: Off
Mark danger when targeting: On
Auto pick up weapons: Off
Auto sort consumables to right: On
ADVERTISEMENT
Article continues below this ad
Building
Reset building choice: Off
Disable pre-edit option: Off
Turbo building: On
Confirm edit on release: On
Configuring your settings and keybinds in Fortnite accordingly is only the first part. The next part is to actually try them out and keep practicing in the game until you dominate. To comprehensively understand the approach and reasoning behind why the various settings and bindings are the way they are, you can refer to the videos by ProGuides embedded above.
ADVERTISEMENT
Article continues below this ad