Fortnite Chapter 2 Season 5 Island Storyline and Agent Jones Mission Explained
Published 03/14/2021, 12:15 PM EDT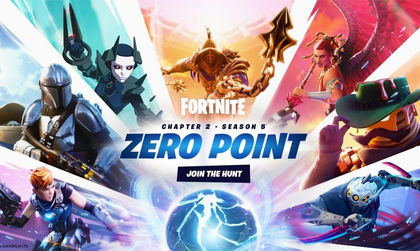 ---
---
Following the events of Fortnite Season 4, Agent Jon Jones found himself drifting between realities. He was ordered to jump into the zero-point energy source with an important mission. The massive fight between Marvel superheroes and Galactus left the sphere in a rather precarious state. This posed a threat to the wellbeing of the island, and it could alter the island's reality itself.
ADVERTISEMENT
Article continues below this ad
Hence Agent Jon Jones was sent into the zero point to gather hunters and also to stabilize it. However, things have not gone as the organization had planned, and Agent Jones has found himself in a tricky situation at the end of Season 5.
ADVERTISEMENT
Article continues below this ad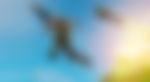 YouTuber breaks down the storyline of Fortnite season 5
YouTuber Top5Gaming elaborately explained everything that has happened so far. He provided a complete rundown of events that will ultimately lead to the solo live event that will feature Agent Jon Jones. In Season 5, Agent Jones gathered the strongest hunters from across realities to prevent people from leaving the island. This brings us to the events of Season 5.
So far, Jones has recruited Flash, Kratos, Mandalorian, Terminator, Aliens, Daryl Dixon, and many others. This recruitment process made use of the zero point energy with the rift gun that took a toll on the energy sphere. Instead of granting it stability, it has now grown even more unstable with each reality jump.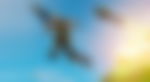 Things have gone to the worse, as the Season 5 island is about to face another calamity. The zero point is about to implode, which could bring Batman and other DC heroes onto the island. Although Season 6 will not be DC Comics crossover, it will mostly continue the storyline of Season 5, but only this time zero point will explode.
ADVERTISEMENT
Article continues below this ad
Batman will play a key role in the game
Within the comic book issues, Batman made his appearance on the island through the zero-point but lost all his memories. He will soon figure out a way to return to his own reality by decoding the zero-point energy source. This would make Batman the first character who broke through the loop, and he will enable Eternal Voyager, Bandolette, Magnus, and Fishstick to escape as well.
In the final chapter, Batman will uncover the truth behind the loop, and who is behind everything, which will change the title forever. This concludes everything that has happened in Season 5, which will put Agent Jones on the path of battling the energy source.
ADVERTISEMENT
Article continues below this ad