Fortnite Chapter 2 Season 6: 2 Classic Weapons Unvaulted in a Secret Update
Published 05/04/2021, 10:16 AM EDT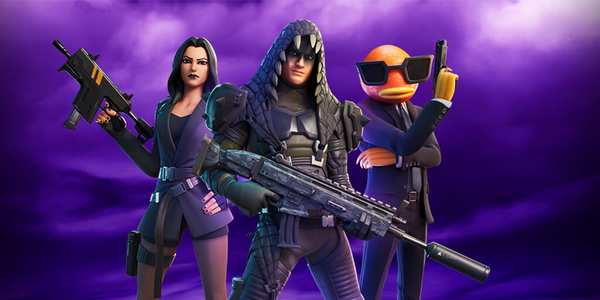 ---
---
Fortnite has received a brand new update, and it has brought something back. The title continues to evolve with each season, as new elements and mechanics are churned out. In Season 6, the studio decided to add an amazing crafting system that allows you to upgrade weapons on the move. This major change has certainly left the community contemplating upgrades of various weapons that aren't in the game anymore.
ADVERTISEMENT
Article continues below this ad
Epic Games has added and removed a wide range of weapons in the previous seasons. It looks like a couple of classic weapons have made a return with a secret update.
ADVERTISEMENT
Article continues below this ad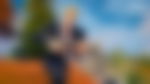 Epic Games has added two old-school weapons into Fortnite
Fortnite has seen the return of two amazing weapons that fans loved. The May 4 update has added Tactical Shotgun and Infantry Assault rifle back into the mix. By all means, the studio will grant these weapons new upgrades that could steer them into meta.
May 4 is famously attached to the Star Wars franchise because of its catchphrase. The studio will make significant changes in the store, as it could contain Star Wars cosmetics.
What this will mean for the meta of the game is rather unknown because these weapons are still fresh. Moreover, the addition of primal and mechanical upgrades produced results that shook up the game.
Primal shotgun turned out to be meta-defining weapons that could win you any duels. This weapon coupled with ease of upgrades is the most powerful thing. It seems like these classic weapons are also going to produce similar results. The tactical shotgun and infantry rifle are everyone's favorite weapons to use.
These weapons hold the power to change the whole game, as Infantry rifle and shotgun have insane damage statistics. If the studio fails to strike a perfect balance with these weapon upgrades, then things are about to change forever.
ADVERTISEMENT
Article continues below this ad
Video source: Travis Benjamin
The Infantry Rifle shoots faster, and at just green tier upgrade it can deal 74-75 damage at most ranges. On the flip side purple Tactical Shotgun churned out 126 damage, which can kill full armored foes in just 2 shots. Now, the Season 6 upgrade system will only add to their powers.
ADVERTISEMENT
Article continues below this ad