Fortnite Chapter 2 Season 6: All Legendary Buried Chest Locations Revealed
Published 03/19/2021, 8:44 AM EDT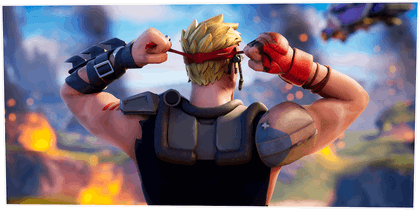 ---
---
Fortnite Season 6 rolled out a few days ago, and it has brought interesting changes. The Battle Royale map has been reworked, and the title has welcomed a brand new primal theme. Developers have also introduced brand new weapon mechanics, new resources, and new locations. The title has still kept the quest system of Season 5 intact that can easily grant lucrative XP bonuses.
ADVERTISEMENT
Article continues below this ad
Excitedly, this season has added legendary buried treasure chests into the Battle Royale map. These secret chests are located in specific locations all over the map, and can grant you useful rewards that range from resources, health packs, and weapons. Here is the location of every single treasure chest that is present on the Season 6 island.
ADVERTISEMENT
Article continues below this ad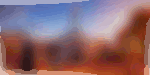 Head to these locations and claim your legendary loot in Fortnite
The title has added brand new secret treasure chests that players need to dig out of the ground. The first treasure chest is in the area near the Colossal Crops on a green island in the southeastern section.
Right on the outskirts of the orange forest, you can locate this island, on which you will have to scout of the largest tree. Right next to it is the treasure chest.
The second chest is in the western section of the map, directly below Holy Hedges. You can find a roadway that contains a small hill Head to this area and dig it up to pick up rich rewards.
The third chest is in the southern section of Lazy Lake. Right in the outskirts of the city, you can find an open area with few trees in it. You can easily find the chest sitting in the open, and it will give you the third buried treasure chest.
ADVERTISEMENT
Article continues below this ad
video source: EveryDay FN
Lastly, the fourth and final chest can be found in the western section of Boney Burbs. This area is adjacent to the orange forest that dominates the center section of the map. Head to the area and find a massive roadway that is present in the lush green jungle.
You should look for another open area that contains a small house, a massive rock, and a hut. The giant rock would serve as a landmark, as the last treasure chest can be found right behind it.
ADVERTISEMENT
Article continues below this ad