Fortnite Chapter 2 Season 6: Could an Ariana Grande Skin be Coming to the Game?
Published 04/02/2021, 10:59 AM EDT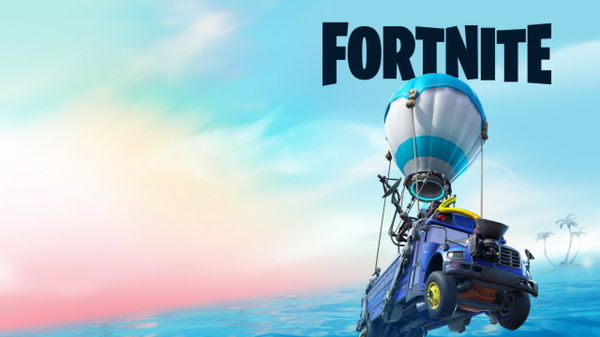 April Fool's Day is the perfect excuse to pull a prank on someone. Major game development companies often use this day to tease 'fake' features to their fans and get their reaction. Fortnite is currently one of the biggest games and is still growing. Thus, it is no surprise that plenty of creators took advantage of April Fool's Day to 'clickbait' their followers.
ADVERTISEMENT
Article continues below this ad
Yesterday, in a Twitter post, Fortnite concept artist 'D3nni' leaked a possible Ariana Grande skin. Additionally, the post showcased the pop star in two different styles. First, in a pink outfit with her natural brown hair. The second style featured Grande in a blue outfit and her hair dyed silver.
Previously, Fortnite has partnered with musicians like Travis Scott and Marshmello to give them skins and corresponding cosmetic sets. As a result, seeing an Ariana Grande collaboration in Fortnite would not be out of the realm of possibility.
ADVERTISEMENT
Article continues below this ad
Since then, however, popular leakers like Hypex and concept artists who "leaked" the skin have come out revealing that it was a co-ordinated prank. D3nni herself took to Twitter saying, "Even tho it was just an April Fool's joke, I am sorry to those who are genuinely disappointed/mad that the skin isn't real or that I "took the joke too far". I promise it was just for fun! :(" following her post of the Ariana Grande skin performing the 'take the L' emote.
The Ariana Grande skin leak was an April Fools joke for those who couldn't tell, sorry for that 😬

— HYPEX (@HYPEX) April 2, 2021
Fortnite April Fool's content
Everybody thought Epic Games too were pulling off a prank when they revealed that the "stonks" man would enter the world of Fortnite. However, this ended up being legitimate.
In a Twitter post, Fortnite announced that the 'Diamond Hanz' skin and his 'gains' back bling would be joining the array of purchasable skins. The skin features the "stonks" man in his patented ripped-up suit and blue tie. The "gains" back bling is an orange upward-facing arrow.
ADVERTISEMENT
Article continues below this ad
The two cosmetics are part of the "To the moon" set and cost 1200 V-bucks. Furthermore, they were released exclusively for April Fool's Day and will be leaving stores later today.
ADVERTISEMENT
Article continues below this ad
Would you like to see an Ariana Grande skin in Fortnite? Which other musicians do you think Epic Games should team up with? Let us know in the comments down below.