Fortnite Chapter 2 Season 6: Best Drop Locations on the Island
Published 04/07/2021, 3:53 PM EDT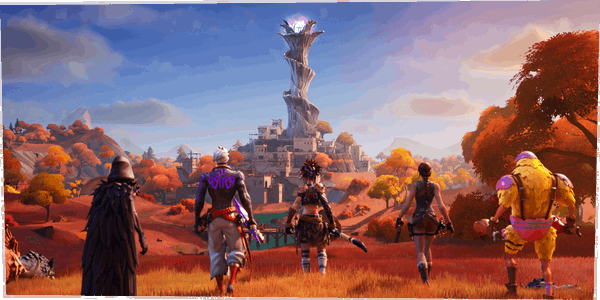 ---
---
The reality-altering changes to Fortnite with the Season 6 primal update have revamped the meta. The title now houses many new locations, wolfs, weapon upgrades. new items, and a lot more. As much as the community loves new content, these massive updates vigorously change the game. The inclusion of new weapons and areas certainly leaves room for experiments and new ways to approach the game.
ADVERTISEMENT
Article continues below this ad
This guide will list out the best drop locations on the Season 6 primal island that offer amazing loot.
ADVERTISEMENT
Article continues below this ad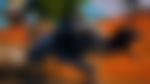 Drop-in these locations to stand a chance to attain victory royale in Fortnite
This update has added many amazing elements to the game. Out of this, weapon upgrade seems to be the most beneficial addition. It enables the players to upgrade one tier of any given weapon, which essentially makes the highest tiered weapon attainable. The locations listed below take advantage of everything that Season 6 island has to offer, which makes them great drop-in spots.
Flushed Factory
This factory is one of the more prominent places to drop, but it sadly goes unnoticed because it is located at the edge of the map. This might make it seem like a bad drop-in spot, but a few important facts about this location might change your mind.
It offers an NPC who can provide you with a purple shotgun for 90 gold, and it can be easily upgraded to legendary status. These legendary weapons are one-shot guns, putting you in a favorable position to knock anyone in the initial stages.
This location also serves as a spawn point for many vehicles that you can use to push into the map. Players can also harvest necessary mechanical resources to upgrade weapons quite easily.
Logjam
Logjam is one of the most useful landing spots for all the builders of the game. If you love to outplay opponents with your builds, then drop in the Logjam. This location will offer an armada of wooden stacks, which you can use to make a build throughout. You can easily pick up a purple shotgun by killing an NPC in this area, so be sure to pick both these items.
Steamy Stacks
If you love loot and wish to farm out crafting resources, then Steamy Stacks is your go-to location. This drop-in spot holds many mechanical parts within the vehicle, and it also holds a legendary treasure chest. This chest will offer an RPG that you can use to dominate the battlefield and also contain a build that you can use to travel around the map quickly.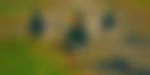 Kami Split
This spot is the most favorite spot for pro players, as it holds important loot that can dictate the game. Players can find useful mechanical loot within the compound section, and it also has a legendary treasure chest. However, drop into this area at your own risk, as it is bound to become the most contested location.
Castle Split is in the northern section of Fortnite
This Coral Castle region holds over 50 chests, which can be picked up if your team splits up. Naturally, this area will adequately provide you with an amazing arsenal of weapons, to win a game. This will significantly enhance your team's chances to overpower every enemy that you encounter. You can also use boats to quickly rotate back into the map, or farm them for a useful mechanical resource.
ADVERTISEMENT
Article continues below this ad
video source: ProGuides Fortnite Tips, Tricks and Guides
These locations serve outstanding loot, and they can even put you a step ahead of your competition. If you feel the list has missed out on key location, let us know in the comment below. The Season 6 map of the island is already very expansive, and it could many unexplored areas that can offer interesting loot.
ADVERTISEMENT
Article continues below this ad