Fortnite Chapter 2 Season 6: Best Pickaxes Players Can Get
Published 05/02/2021, 3:55 PM EDT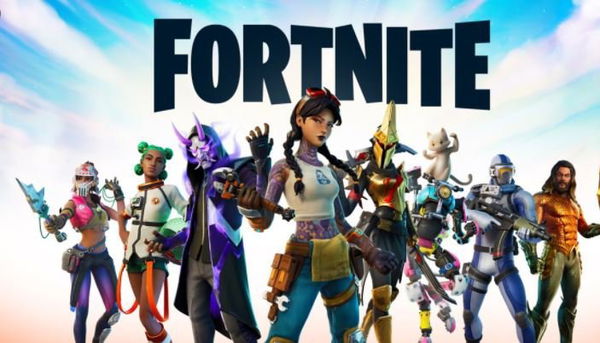 ---
---
Despite being a free-to-play title, Fortnite has made quite a fortune since its inception three years ago. Through in-game transactions, the battle royale game offers a plethora of cosmetic items, each with elaborate and unique designs. Naturally, these cosmetic items help distinguish a player from others in the lobby, giving them a sense of originality and making them feel more connected to the character they are controlling.
ADVERTISEMENT
Article continues below this ad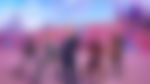 Just like with the outfits in Fortnite, developer Epic Games has put in plenty of effort into crafting the many pickaxes in the game. Pickaxes are an essential part of any Fortnite player's locker. Thanks to their capacity to complement almost any skin, pickaxes help fulfill the aspect of how one's character looks in-game.
ADVERTISEMENT
Article continues below this ad
In other words, these cosmetic items help in distinguishing newbies from veteran players to some extent. Fortnite currently offers a wide range of pickaxes. Some of them are widely popular and some simply stand out from the rest. In this article, we narrow down our top ten picks for the best pickaxes to use in Fortnite Chapter 2 Season 6.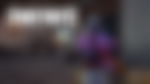 10. Throwback Axe in Fortnite
Featuring at number ten we have the Throwback Axe, commonly recognized as the OG default pickaxe in Fortnite. Epic Games made this pickaxe available for free from the Item Shop or PlayStation Store between Nov 2020 and Jan '21 as a throwback to the Chapter 1 days of Fortnite.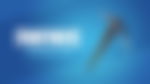 Ever since being re-introduced to the game, the Throwback Axe has been picked up by a lot of players as it was free to get. Be aware of opponents who equip this pickaxe and trick you into thinking they are a bot, as they often turn out the exact opposite.
9. Candy Axe
The Candy Axe arrived in Fortnite way back during its first year. To this day, it is still among the most used pickaxes because it features an amazing design that goes well with most skin loadouts.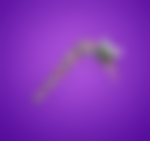 Being a holiday-themed and reactive cosmetic, the Candy Axe is one of the more sought-after pickaxes. It costs 1,500 V-Bucks and usually available for purchase from the Item Shop during the Christmas season. A unique feature of this pickaxe is that its lights glow brighter as players stack up more eliminations.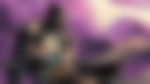 8. Ice Breaker in Fortnite
The Ice Breaker pickaxe made its way to the game during the first season of Fortnite. It has become a pickaxe that everyone adores because of its simplicity and its cheap price makes it a must-have item in your in-game locker.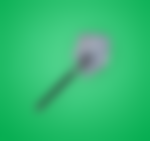 The Ice Breaker is frequently available in the Item Shop for 500 V-Bucks and can match with whichever outfit you are using.
7. Merry Mint Axe
The Merry Mint Axe first became available as a limited-item promotional item during Fortnite Chapter 2 Season 1. Epic Games gave out this pickaxe as a promo code when players purchased a licensed Fortnite product from select retailers until supplies lasted.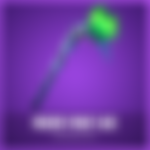 Since the Merry Mint Axe was a retail store exclusive item, it has never been released in the in-game shop to purchase. This makes it a pickaxe very rarely found in Fortnite player's lockers.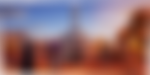 6. Studded Axe in Fortnite
The Studded Axe is another stand-out pickaxe for its simplistic and pristine design. We have seen many pro players using this pickaxe because swinging it doesn't make a lot of noise. This allows one to conveniently track the footsteps of nearby hostiles.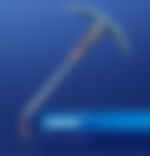 The Studded Axe usually averages an appearance in the Item Shop every month and costs 800 V-Bucks. So if you don't own this pickaxe already, you won't have to wait too long if you want to acquire it.
5. Driver
The Driver pickaxe has been popular ever since it released in Fortnite Chapter Season 8 and it still seems to be gaining popularity. It is available for a cheap price of 500 V-Bucks and generally returns to the Item Shop once per month.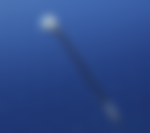 This pickaxe can work well with all your favorite skins in the game and look amazing. We also see many Fortnite pros and streamers using the Driver.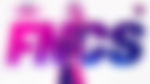 4. Leviathan Axe in Fortnite
The Leviathan Axe came to Fortnite in Chapter 2 Season 5 with a crossover featuring Kratos from God of War. Many fans consider it as one of the best-looking pickaxes to be added to the game in recent times.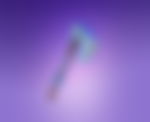 Leviathan Axe comes with a custom built-in emote, Freezing Burst, making it a highly sought after and popular Fortnite pickaxe. It can be purchased for 1,000 V-Bucks from the Item Shop, although it doesn't appear too often. Those who want to grab the Leviathan Axe need to keep an eye out for its return to the store.
3. Harley Hitter
Epic Games added the Harley Hitter pickaxe to Fortnite in Chapter 2 Season 1 as a DC-themed cosmetic item. Despite being in the game for over a year now, it has only featured in the Item Shop a couple of times. Therefore, this pickaxe is definitely rare and has gained popularity because many pro players use it.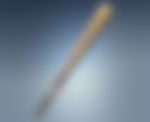 Harley Hitter has a unique and amazing look and is purchasable from the Item Shop for 800 V-Bucks when listed. Epic Games recently added the Rebirth Harley Quinn skin, so perhaps there's a chance of this pickaxe returning to the store in the near future.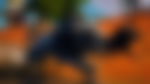 2. Star Wand in Fortnite
Since its introduction in Fortnite Season 8, Star Wand has been a pickaxe used by a large number of players. This is because it's one of those pickaxes that match well with any outfit and back bling combo out there. You'll typically see many Fortnite pros and streamers equipped with this pickaxe and it's not going to lose its popularity anytime soon.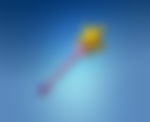 Star Wand seems to rotate in and out of the Item Shop at least once each month. So if you don't have it already, you can grab it up for 800 V-Bucks the next time it appears.
1. Axe of Champions
We feature the Axe of Champions at number one because you can consider it as the most tryhard pickaxe in the game. It does not come to the Item Shop nor it is a part of any bundle. The only possible way to get this skin is by becoming an FNCS Champion. This meaning you have to beat the best of the best Fortnite players in the world for obtaining the Axe of Champions.
ADVERTISEMENT
Article continues below this ad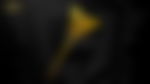 Also, players can only keep hold of this ace among pickaxes for a brief period. Once a new FNCS Champion is crowned, the Axe of Champions changes hands from the previous winner to the new one. Overall, this pickaxe is an in-game trophy that only the best of the best Fortnite players get to show off for their accomplishments.
So that brings to an end the top 10 pickaxes players can get in Fortnite Chapter 2 Season 6. Which pickaxes are among your favorites to use in the game? Do let us know in the comments below.
ADVERTISEMENT
Article continues below this ad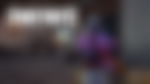 Trending Stories