Fortnite Chapter 2 Season 6: Breakdown of the Storyline So Far
Published 03/20/2021, 11:37 AM EDT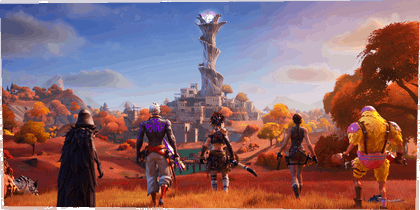 ---
---
The chapter 2 storyline of Fortnite is far from coming to a close just yet. The final event of Season 5 has now added another layer of mystery with the appearance of 'The Foundation' and Agent Jon Jones exiting 'The Imagined Order'. This paved the way for the new primal update with Season 6 that has introduced groundbreaking changes on the island.
ADVERTISEMENT
Article continues below this ad
The Foundation's sacrifice and the reality-altering waves pushed the entire Battle Royale island in the primal era. The title now showcases brand new locations, guardian spirits, and primal era creatures. So what is truly happening on the Season 6 island following the insane event of the zero-point crisis that put reality at grave risk?
ADVERTISEMENT
Article continues below this ad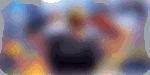 Fortnite island has gone primal with a brand new twist to the storyline
The storyline of Fortnite has completely changed on its head in Season 6. According to YouTuber NewScapeGames Fortnite has introduced a new organization in place of The Imaged Order. He shared his thoughts about the storyline and what he thinks is going on at the moment.
So far, the story has progressively moved towards an island that is free of The Imagined Order. In Season 6, the title is being ruled by guardian spirits, who are a part of a new secret organization. There are no secret IO Agents, no secret bases, or an elaborate HQ that is present on the island.
Agent Jones joining hands with The Seven has finally put him under the spell of the loop. Although, at the end of Season 5 even, the Foundation got himself locked inside the zero-point in order to prevent the collapse of the entire island.
Now that the island has gone through time and space once again, data miners point towards the addition of dinosaurs in this season. This puts Agent Jones at the mercy of the loop, and he needs to find a way to restore everything back to the way it was.
video source: NewScapeGames
Agent Jones joins forces with The Seven
ADVERTISEMENT
Article continues below this ad
The final event also gave us intricate details about a new place and/or characters. During the fight sequence between Jones and the Foundation, Agent Jones revealed that he can take him to Geno, to which the Foundation responds with 'and the sisters'. It is quite unclear what this actually means, although fan theory suggests that they're also among the chosen 7.
Naturally, Jonesy has now become a part of seven against the order, which puts them on a collision course. For the time being, the guardian spirits rule the island while Jonesy needs to figure out a way to bring The Foundation out of the zero-point.
Safe to say, this storyline will dominate Season 6, as Jonesy continues his struggle against the loop and now guardian spirits.
ADVERTISEMENT
Article continues below this ad