Fortnite Chapter 2 Season 6: How to Craft Primal and Mechanical Weapon Upgrades
Published 03/16/2021, 9:13 AM EDT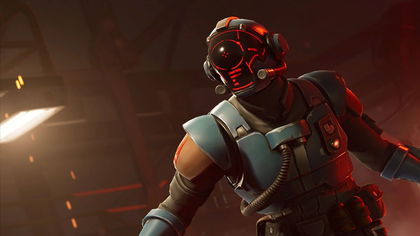 ---
---
The world of Fortnite has once again gone through a massive transition with an epic live event. Agent Jon Jones's arc with the zero-point and The Imagined Order has concluded. With the zero-point energy source about to implode, thereby threatening to destroy reality, Agent Jonesy had to make desperate attempts to secure the reality and keep the island intact.
ADVERTISEMENT
Article continues below this ad
The events of this solo mission have led to the title venturing into Season 6, which has brought an array of new things. Here is a complete guide to crafting and upgrading weapons in Season 6 island.
ADVERTISEMENT
Article continues below this ad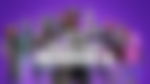 Craft and upgrades weapons on the go in Fortnite season 6 island
The new system with season 6 has inserted brand new weapon mechanics. Now players can upgrade their weapons quite easily by merely collecting the right set of resources from the new and extravagant island. Gamers will have to look for two new forms of resources in Mechanical and Primal, in order to apply the necessary upgrades.
These new resources can be picked up from the map quite easily by targeting specific things. You can farm primal resources like bones, chicken wings, and other things by killing animals or by destroying normal objects. Similarly, you can also farm mechanical resources by destroying machines, like cars, generators, and other objects. Players can also buy resources from certain NPCs, who freely roam the island.
These resources will then contribute towards upgrades, which can be done on the fly. Just open the inventory section and look for crafting, as it will contain upgrade options. Only a handful of weapons can be upgraded more than once, and the resources will be lost upon upgrade.
ADVERTISEMENT
Article continues below this ad
video source: thewalkthroughking
This becomes quite crucial for you to figure out the right weapon to invest your resources into. For instance, the normal shotgun has one primal ascension only, and it cannot be upgraded further. In which case, if you choose to invest in this weapon, then it will remain in primal form throughout the game.
ADVERTISEMENT
Article continues below this ad