Fortnite Chapter 2 Season 6: Guide to Week 1 Challenges
Published 03/17/2021, 2:12 AM EDT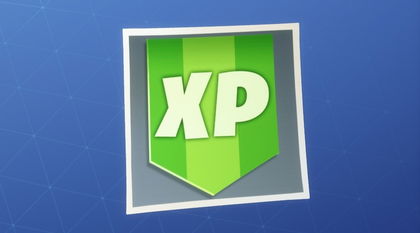 ---
---
Fortnite's highly anticipated Chapter 2 Season 6 update released earlier today. The solo mission Zero Point Finale showed us how, as a by-product of stabilizing the zero point, advanced technology across the island was wiped away, thus introducing us to the season's 'Primal' theme.
ADVERTISEMENT
Article continues below this ad
Season 6 will also be continuing the tradition of weekly challenges. These are in-game activities players can do to earn additional XP and climb up the Battle pass tiers even faster.
Here's a list of the Week 1 challenges:
ADVERTISEMENT
Article continues below this ad
Hunt Wildlife
Craft Primal weapons using bones and makeshift weapons
Craft a hunter's cloak
Talk to characters
Collect mechanical parts from vehicles, trailers, buses, or tractors
Craft mechanical weapons using mechanical parts and a makeshift weapon
Find golden artifacts near The Spire
Guide to Fortnite week 1 challenges
Wildlife in the form of wolves, boars, and chickens has been added by Epic Games with the Season 6 update. These animals can be found around the map and killed for materials. These animal materials can in turn be used to craft weapon variants.
After completing this first challenge, you should have animal materials with you. Enter the crafting tab, select the primal variant of your weapon, and craft it. This will take care of 2 challenges in quick succession. The hunter's cloak can also be crafted in the crafting tab using one animal bone and one piece of meat.
Next, you can collect mechanical parts by farming cars, trailers, tractors, and buses. You will need these for the next challenge, so hold on to them. After collecting these mechanical parts, open the crafting tab, this time choosing the non-primal or modern version. Using mechanical parts will essentially craft your weapon into the version that has existed in previous seasons.
ADVERTISEMENT
Article continues below this ad
Lastly, golden artifacts can be found scattered around the spire. This is a new central location on the Fortnite map where the Zero point was contained. You can find the first artifact at the base of the spire.
Look out for a market stall with a red banner and you should find it. Next, you want to look for a small building with a wood-covered archway in the front. Once you find it, break to wood to discover an artifact and a chest too, if you're lucky. The third artifact can be found in the basement of the building to the right. On arrival, you should be able to collect an Anubis statue.
Have you already completed any of the week 1 challenges? Let us know in the comments down below.
ADVERTISEMENT
Article continues below this ad