Fortnite Chapter 2 Season 6: Level Up Fast With These Secret Challenges
Published 03/23/2021, 4:50 PM EDT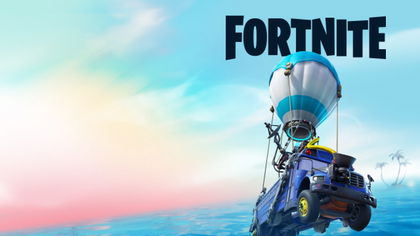 ---
---
At the start of every new season of Fortnite, players grind the game religiously to climb the battle pass ranks. This 'Primal' season of Fortnite features a very desirable "Spire's Assasin" skin as the tier 100 reward.
ADVERTISEMENT
Article continues below this ad
While weekly and daily challenges help you to level up, it will still take a while before they help you reach tier 100.
Here are some hidden milestones that will help you level up much faster in Fortnite Season 2 Chapter 6
ADVERTISEMENT
Article continues below this ad
Last season you would have noticed that you got additional XP for completing random tasks within the game. These include doing damage with various weapons, searching ammo boxes, and searching chests. The previous season featured around 50 of these hidden milestones.
Epic's hidden challenges have made a return in Chapter 2 Season 6. They include:
1.Lighting Campfires
Head to the apple orchard near Colossal Crops. Here you should find three campfires in close proximity to each other. Once you light these three you should get a notification that you have completed a challenge and earned 12,500 XP.
This challenge has five stages, from three campfires to fifteen, then fifty, then hundred, and lastly one-hundred and fifty campfires. You can obtain a total of 62,500 XP.
2. Consume foraged items
For this hidden objective, you need to head to Catty Corner. Here you will find 7-8 boxes of fruits. The next step is to get some of your HP taken off so that you can consume these fruits and regain your health.
Similar to the other objectives on this list, this too has five stages of progression each awarding you 12,500 XP. What makes this challenge even more worthwhile is that it will help you progress through three challenges simultaneously. These include consuming mushrooms, consuming foraged items, and consuming bananas.
3. Weapon damage
Similar to last season, Fortnite season 6 also contains hidden challenges where you must damage your opponent with specific weapons. While you can complete them in the Battle Royale mode, it can become tiresome and cost you games.
A much easier way to do this is to join the community-created "Pro 100" game mode. Here you can pick from a plethora of weapons and complete these damage challenges accordingly. Note that you can even complete daily challenges in this mode.
ADVERTISEMENT
Article continues below this ad
4. Collect Animal meat
Hunting is a new feature added into Fortnite in season 6. Animals like chickens and boars can be killed for their meat. If you keep swapping this meat with another item, you should get a notification alerting you that you have completed the "collect meat" challenge and have been awarded 12,500 XP. This challenge progresses from doing this fifty to two-thousand five-hundred times.
Have you completed any of these mystery challenges yet? Are these tips helping you to climb up the battle pass tiers easier? Let us know in the comments down below.
ADVERTISEMENT
Article continues below this ad