Fortnite Chapter 2 Season 6: How to Complete All the New Secret Quests
Published 04/01/2021, 12:46 PM EDT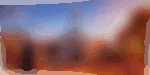 ---
---
The new 'primal' chapter of Fortnite has set all technology in the game back by centuries. As a result, we now see elements like hunting and crafting that did not exist before. While uncovering the secrets of Chapter 2 Season 6, you will notice some secret quests. Here's how you can complete all the secret quests currently available in Fortnite.
ADVERTISEMENT
Article continues below this ad
The first stage of these quests is to find and talk to the new NPC added into the game, Tarana. This pre-historic warrior can be found in Boney Burbs, west of the Spire. Upon talking to her, she will challenge you with the quest of finding three artifacts.
The three artifacts can be found within Boney Burbs in the following locations:
ADVERTISEMENT
Article continues below this ad
Inside the gas station behind a pillar
Inside the big building with horns painted on, behind the walkway bridge connecting them
Underneath the clock tower's stairway.
Once you have finally collected all these artifacts, return them to Tarana. This time she will tell you, "I cannot keep my promise, your device was stolen by that thief, Raz"
Raz's Spire challenges in Fortnite
Following this, you must make your way to Colossal Crops in the middle of which you will find and speak with Raz. Here, he will present you with an audio log nearby. The log contains the message, "listen to the crystal song". While Raz decodes this message for you, you must complete five uncommon or rarer quests.
ADVERTISEMENT
Article continues below this ad
The first challenge in Raz's spire quests is to bring him a talisman which can be obtained by eliminating a Spire guard. Additionally, you must submit a wolf fang, feathers, and boar tusk so he can complete 'the artifact'. These can be obtained from hunting wolves, chicken and wild boar, respectively.
Before returning to Raz, he will also require you to steal a cult artifact from the house on the second level of the main spire tower. Upon returning to the mystic thief, he will have kept a disguise read for you at the Spire and ask you to strike three resonant crystals. These crystals are pink in color, and are lodged in the spire. This is the end of Raz's spire challenges.
Has Epic Games done a good job with the secret quests in Fortnite Chapter 2 Season 6? How do you think these crystals will impact the season? Let us know in the comments down below.
ADVERTISEMENT
Article continues below this ad