Fortnite Chapter 2 Season 6: How to Complete All Week 2 Challenges
Published 03/21/2021, 9:39 AM EDT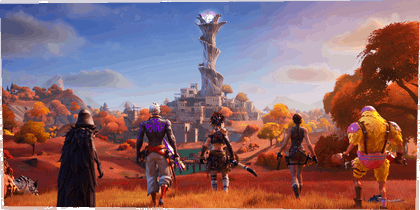 ---
---
Fortnite entered Season 6 in its second chapter on March 16th. The season is named "Primal" and brings us a pre-historic rendition of the game. Aside from an overhaul of the map, the new season has bought elements like crafting weapons, hunting or taming animals, and new mythic weapons.
ADVERTISEMENT
Article continues below this ad
Season 6 will continue the age-old tradition of weekly challenges. These are in-game challenges released every week that allow you to earn XP and climb the battle pass ranks faster.
List of Week 2 challenges in Fortnite
ADVERTISEMENT
Article continues below this ad
Craft a mechanical bow, a mechanical explosive bow, and a mechanical shockwave bow (1)
Tame a boar (1)
Deal damage with mechanical weapons (300)
Deal explosive damage to opponents (1000)
Ride different ziplines (5)
Obtain literature samples from Pleasant Park, Lazy Lake, or Retail Row (4)
Get a headshot with a bow (1)
Legendary quest: Deal damage with bows
Guide to Week 2 challenges
For the first challenge, you will have to make use of the new crafting mechanic in Fortnite. In order to craft a mechanical bow, you will require a makeshift bow and four mechanical parts. You can obtain mechanical parts from farming vehicles across the map.
After you have crafted a mechanical bow, you can upgrade it to a mechanical explosive bow. For this upgrade, you will require six grenades. Three small explosions follow a shot from this bow. Each of these can do up to 20 damage if your opponent is within range.
Lastly, to complete the first challenge you must craft a mechanical shockwave bow. To craft this weapon, you will require a mechanical bow alongside two shockwave grenades. When charged sufficiently, this bow will propel you into the air with every arrow that you shoot, much like a shockwave grenade.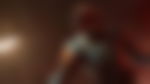 The second challenge involves taming a boar. Animals are found roaming around the map; however, if you just approach them they will attack you. In order to tame them, you will first be required to craft a hunter's cloak. Once you have tamed the animal, they will follow you around the map.
ADVERTISEMENT
Article continues below this ad
The third and fourth challenges are straightforward. After you have completed the first challenge, it is just a question of doing damage with the weapons you have crafted. Alternatively, you can do explosive damage with grenades.
Literature samples are books or pages that can be found in random houses. You will need to obtain these samples from Pleasant Park Retail Row and Lazy Lake to complete challenge 6.  Furthermore, keeping with the theme of bows in week 2, the Legendary Quest for the week requires you to deal damage with bows.
Are you enjoying the new season of Fortnite? Which addition from Epic do you relish the most? Let us know in the comments below.
ADVERTISEMENT
Article continues below this ad