Fortnite Chapter 2 Season 6: Primal Update Brings the Spire, Colossal Crops, and Other New Locations
Published 03/16/2021, 11:58 AM EDT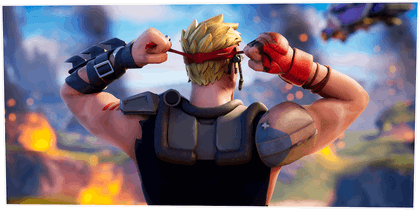 ---
---
The solo event of Fortnite Season 5 has finally concluded, which has paved the way for a brand new season. With the Imagined Order and Agent Jon Jones arc coming to a close, the Battle Royale island has been reworked.
ADVERTISEMENT
Article continues below this ad
The zero-point energy explosion was contained, but it completely altered the island by throwing it into the primal era. This iteration of Battle Royal island has indeed added many new locations that gamers can visit. Each location contains a special NPC, resources, and weapon loots.
Epic Games has gone ahead with the Primal theme in Season 6, and new locations fit into it adequately. If you roam around the Season 6 island, you will find many things in new locations that will point towards the primal era of earth.
ADVERTISEMENT
Article continues below this ad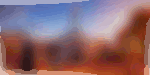 Fortnite has added interesting new locations in Season 6
The island has changed for the better with the brand new Season 6. New lush green and orange forest will now sit at the center of the map instead of a desert. The entire island has welcomed the primal age with many interesting additions. Developers have introduced newer areas that gamers can explore to find interesting loot items, animals, and mysterious spirits.
First up, the towering structure in the middle of the orange forest is called the Spire with a small white-colored village. This area houses one out of many guardian spirits, who would instantly attack intruders. Plan your moves accordingly, as these guardians can freely teleport through walls and attack with unrelenting force.
The new farm area now goes by the name Colossal Crops, which contains new animals in chicken. Killing these creatures would grant you animal bones and chicken meat that can be used for weapon upgrades and among other things.
ADVERTISEMENT
Article continues below this ad
video source: itsJerian
Developers have replaced the Salty Tower area with Boney Burbs and have also added the Primal Pond location. There are many more dedicated locations that will now house guardian spirits. Gamers must battle these primal ancient beings, in order to pick lucrative loots like a primal rifle, and a mysterious black object.
ADVERTISEMENT
Article continues below this ad