Fortnite Chapter 2 Season 6: Quickest Way To Reach Level 200
Published 05/16/2021, 9:35 AM EDT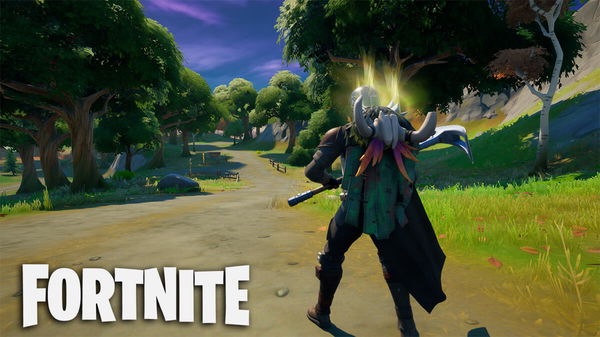 ---
---
At the start of every new season in Fortnite, players are in a hurry to level up. This is because leveling up unlocks new battle pass items up to level 100. Beyond this, players will unlock alternative styles for existing skins. Epic has done a good job in ensuring that there are adequate means for players to level up.
ADVERTISEMENT
Article continues below this ad
These methods range from simple daily challenges to complicated spire quests. Here are some of the quickest ways to level up in Fortnite Chapter 2 Season 6.
Epic and Legendary Quests
ADVERTISEMENT
Article continues below this ad
Alongside the new weekly challenges every week, Epic Games releases an Epic/Legendary quest. This quest usually requires more effort compared to the other challenges and can be completed slowly throughout the course of the week. Keep in mind that Legendary quests only stay active for one week, so be sure to complete them within that time frame. Upon completing all these quests over ten weeks, you will accumulate over 3 million XP.
Fortnite Secret Milestones
Over the last few seasons, players have noticed that they were obtaining XP just for performing regular actions in the game. This is due to the presence of secret milestone challenges in Fortnite. There is a total of 71 milestones and each one of them has five stages. After every stage that you complete, you will earn 12,500 XP.
Daily Quests
Every day that you log in to Fortnite, you will see three new uncommon challenges. Completion of each of these challenges will earn you 20,000 XP. These range from simple tasks like opening ammo boxes to more challenging ones like eliminating opponents at certain locations.
Fortnite Spire Quests
A brand new addition with Fortnite Chapter 2 Season 6 is Spire Quests. These are challenges given to us by NPCs like Tarana and Raz which help us further the season's storyline. In total, you will earn around 500,000 XP if you complete all the spire quests.
Miscellaneous Tasks
ADVERTISEMENT
Article continues below this ad
In order to obtain maximum XP in a game of Fortnite, it is advisable to open every chest and ammo box you see. Furthermore, by just standing in a Fortnite creative lobby, you will earn over 25,000 XP every fifteen minutes.
Chapter 2 Season 6 of the battle royale seems to be coming to a conclusion on June 7. So this will be your last chance to earn cool skins such as Rebirth Raven and Neymar Jr.
What is your current level in Fortnite? Let us know in the comments down below.
ADVERTISEMENT
Article continues below this ad