Fortnite Chapter 2 Season 6: Where to Find Weapon Upgrade NPCs and Materials
Published 03/23/2021, 2:36 PM EDT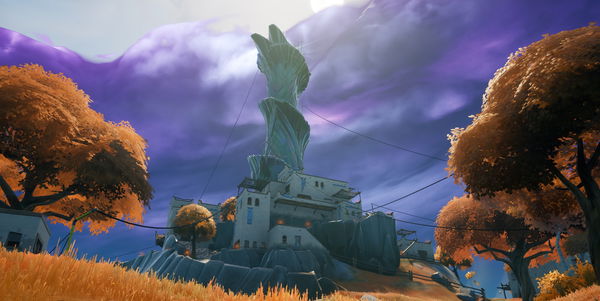 ---
---
The island of Fortnite has changed on its head with the onset of the new season. The calamity of the Zero Point Crisis event exposed the entire island to reality-altering waves. It was not only going to decimate the island but also alter it in ways unimaginable. The timely intervention of The Foundation, Agent Jonesy, and the main-character averted the calamity in the event. However, this forced the entire island to go through a reality wave that changed the game.
ADVERTISEMENT
Article continues below this ad
The island stepped into another reality, which welcomed the primal era on the Battle Royale island. This has certainly added interesting gameplay mechanics, which can allow you to upgrade weapons on the fly with new materials and NPCs. Here is a guide that will tell you how to find these new NPCs and materials in the game.
ADVERTISEMENT
Article continues below this ad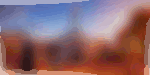 Head to these locations to farm materials in Fortnite
YouTuber EveryDay FN has come up with an elaborate guide that will prove to be quite helpful. He has marked out the location of each NPC and materials that players can pick up on the map. This season has enabled the players to upgrade their weapons on the fly. Each one, primal and mechanical, requires particular materials that can be farmed.
Head to farmlands and forest areas to fight against animals to pick up primal bones. Meanwhile, gamers can also blow up cars in the city area to pick the vital mechanical gear that can be used to upgrade weapons.
Weapon upgrade NPCs and where to find them
Aside from this, there are special NPCs that can offer weapon upgrades for gold. The first NPC is Bandolette, who can be found on the coastline of the southern section of the map. She is located in a small factory and can upgrade your weapons.
The second NPC, Dummy, is located in the small grey area in the east section of the map. You can find a lonesome wood factory, where this NPC can found inside the first floor of the building. If you bring the right weapon, he will also offer you an upgraded version for a small fee.
Remedy serves as the third NPC, whom you can find in the south-eastern section of the Craggy Cliffs area. Similarly, The Reaper can be found in the small westernmost section of the map, colored in blue. You can find him inside a massive bungalow that sits right next to the open ocean.
ADVERTISEMENT
Article continues below this ad
video source: EveryDay FN
ADVERTISEMENT
Article continues below this ad
Jules is the 5th NPC, located beyond the snowy mountains on the south-easternmost island inside a broken building. The final NPC is Jonsey, who can be found in Pleasant Park inside a house located in the north-western section.
Trending Stories