Fortnite Chapter 2 Season 7: 10 In-Game Easter Eggs That You Missed
Published 07/19/2021, 10:27 AM EDT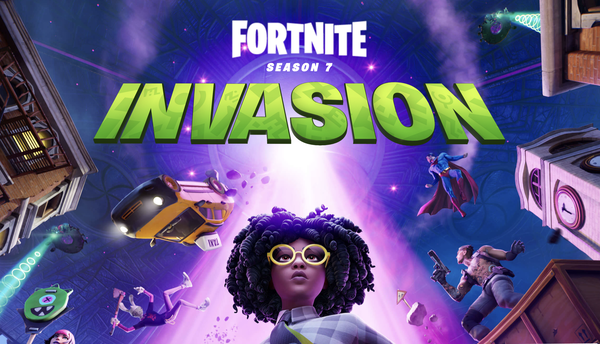 ---
---
Epic Games is no stranger when it comes to cross-promotion. It has historically collaborated with Marvel, DC, and other massive names. Thus, it is no surprise that they have left some memorable easter eggs inside the Fortnite battle royale. With the new season on the horizon, we can expect to see updated easter eggs soon.
ADVERTISEMENT
Article continues below this ad
So far, Fortnite has collaborated with some Disney characters but there has been no mention of Shrek. However, if you visit the two cabins behind the IO headquarters, you will come across a toilet that depicts the same one from the Shrek movies. This could indicate a future collaboration between the two parties.
If you head over to Corny Complex, you will find a newly added Silver silo. Once you enter and climb to the top, you will see a laser cannon aiming directly at the alien mothership flying overhead. Could this be pointing towards the end of the Season 7 event?
ADVERTISEMENT
Article continues below this ad
Assigning weapons to pre-assigned slots would be a dream come true on a game as fast-paced as Fortnite. Epic Games has teased a feature that will allow you to assign weapon types to certain slots so that you need not waste time arranging your loadout.
Watch this story: Warzone vs Fortnite
Fortnite Easter Eggs predict the end of Chapter 2 Season 7
Epic Games has struggled with keeping the end of Chapter 2 Season 7. Screenshots from what seems like the end-of-season event can be seen in the video down below. According to leaks, Kevin the Cube will return at the end of the season and will be under the control of a new 'Queen' character.
Alien parasites are a new item recently added to Fortnite. Apart from slowly draining your health and offering superhuman movement, once they are stuck on your head, alien invaders will not attack you. Is this enough reason to keep the parasites stuck to your play? That is up to you to decide.
ADVERTISEMENT
Article continues below this ad
The Inflate-a-bull is one of the most unique items in the game. It is essentially an inflatable cow balloon that allows you to roll around the map. As of now, the only method of obtaining this item is from the Rick NPC for 25 gold. Furthermore, the item is immune to the effect of an abductor.
This season, Epic added one glitched vending machine to every game of Fortnite. Although the machine keeps moving location, it has a lottery feature that spawns random weapons. One of the biggest surprises is that it can also spawn a chicken.
These were all the new easter eggs added into Fortnite Chapter 2 Season 7. What do you think Epic Games has in store for us next season. Let us know in the comments down below.
ADVERTISEMENT
Article continues below this ad