Fortnite Chapter 2 Season 7: Top 5 Best Landing Spots for Arenas and Cash Cups
Published 06/14/2021, 9:31 AM EDT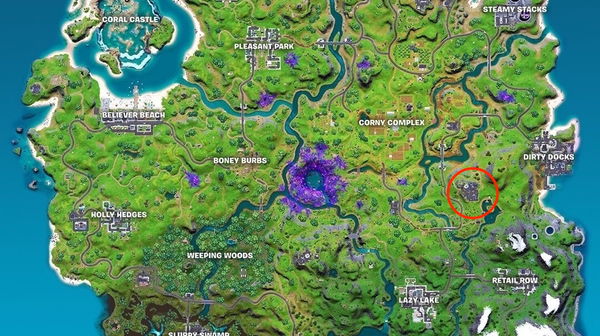 ---
---
Every game of Fortnite starts with players jumping onto the map from the battle bus. While this may seem like quite a basic step in the game, your landing spot plays a pivotal role in your success. Landing spots will determine the number of opponents you will fight upon landing, the amount of loot that you will find, and how prepared you will be for the endgame.
ADVERTISEMENT
Article continues below this ad
Here are some of the best landing spots in Fortnite Chapter 2 Season 7
Corny Complex
ADVERTISEMENT
Article continues below this ad
This is one of the new locations Epic introduced into Fortnite as a replacement for Fatal Fields. One of the best landing spots in this area is on top of the main house with the grey-tiled roof. Here, you will find an Imagined Order chest with tonnes of loot. The house is also laden with three more chests. Lastly, there are IO guards which you can eliminate for better loot.
Alien Antenna
Just below Slurpy Swamp, you will find a new town named Alien Antenna. Once you have landed at the front door of the IO hideout, enter the vent beneath the staircase. There will be IO crates filled with exciting loot on either side. Additionally, this area has plenty of slurp barrels that you can break in order to regenerate your shields.
Watch this story: Warzone vs Fortnite
Sweaty Sands
Sweaty Sands is usually one of the 'hot' drop spots in Fortnite. However, many of them land near the buildings and forget that there is an entire beach and pier to explore. There will usually be three chests at this location. Furthermore, there are bounce pads that offer you the mobility to reach the shore.
Blue steel bridge
This is one of the more 'low-key' drop spots in Fortnite. Located to the left of Pleasant Park, this bridge has tons of loot if you land here alone. There are three chests near the gas station, alongside a vending machine. In addition to this, slurp barrels and peppers can also be found here.
ADVERTISEMENT
Article continues below this ad
Guardian of the mountain
Previously known as the Spire, this spot is far less contested this season than it was in the last. We recommend landing in the nearby houses to assure yourself of some basic loot. From there you can make your way up the Spire tower and open the chest at the top. You can even gain 90 shields in this area, 50 from the vending machine and 40 from the slurp barrels nearby.
In a battle royale, one must always be aware of their surroundings. Thus, having a 'go-to' landing spot is essential. Which is your favorite landing spot so far in Fortnite Chapter 2 Season 7? Let us know in the comments down below.
ADVERTISEMENT
Article continues below this ad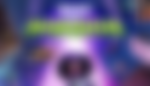 Trending Stories