Fortnite Chapter 2 Season 7: 'Broken' Locations To Land At
Published 08/28/2021, 1:40 PM EDT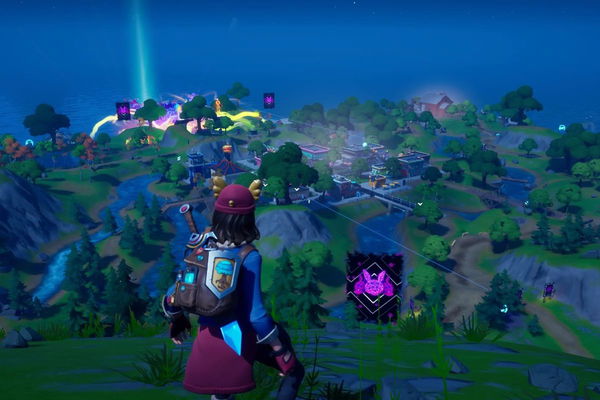 ---
---
If you want to be more successful at Fortnite's battle royale mode, finding a reliable landing spot is extremely important. A good landing spot has a combination of adequate weapon loot, healing utilities, and materials. Since most players get eliminated early in the game, it is only logical to land in a safe place and prepare for battle. These are some of the best locations to land in Fortnite Chapter 2 Season 7.
ADVERTISEMENT
Article continues below this ad
Satellite Stations
Satellite stations are a brand new facility in Fortnite that arrived with Chapter 2 Season 7. They contain lucrative IO chests which give players tons of rare loot. There are six satellite stations in total, scattered around the map. Each of them also contains an indestructible launchpad that makes rotating to the zone extremely easy.
ADVERTISEMENT
Article continues below this ad
Watch this story: Video Game Franchises returning to consoles
You should select the satellite station that you wish to land at based on your playstyle. For instance, the station between Weeping Woods and Lazy Lake is more centrally located and thus conducive for aggressive players. On the other hand, passive players may prefer to land at a more isolated station like the one to the left of Believer Beach.
Fortnite Spires
Spires were a major part of Chapter 2 Season 6 and contained mysterious orbs of energy. The spire towers have remained in Fortnite Chapter 2 Season 7 and can be used as effective landing spots. Due to their height, they act as good vantage points to destroy enemies waiting below. Dismounting from the spire has become far easier than before with the launchpad-like mechanism placed at the top. Furthermore, if you manage to get lucky, you will find multiple chests on these structures.
Corny Complex
Corny Complex is the name Epic decided for the gigantic farm on the Fortnite map for Chapter 2 Season 7. In addition to tons of crops that you can easily farm to obtain materials, this location contains one of the best buildings to land in Fortnite. The barn contains some of the advanced alien-technology weapons and event acts as a stronghold. As a result, it is one of the best locations to drop as part of a team.
ADVERTISEMENT
Article continues below this ad
With major changes made to the map with every new season, players have to constantly update their landing spots. Which are your favorite places to land in Fortnite Chapter 2 Season 7? Let us know in the comments down below.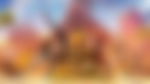 ADVERTISEMENT
Article continues below this ad
Trending Stories