Fortnite Chapter 2 Season 7: How to Find and Open Cosmic Chests
Published 06/08/2021, 5:14 PM EDT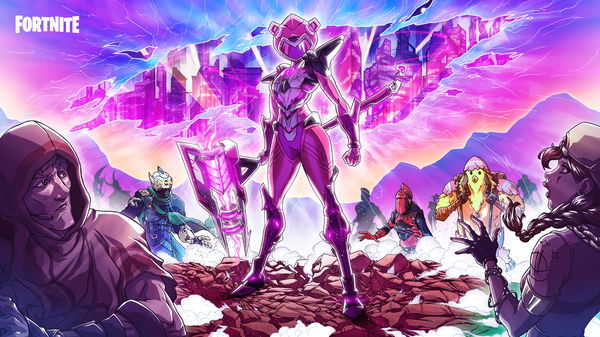 ---
---
The long-awaited Fortnite Chapter 2 Season 7 finally arrived today. Data miners were once again proved correct by Epic Games who brought an entire alien invasion to the world of Fortnite. As a result, there are now space weapons, UFOs, and a ton of new alien-themed items and outfits in the game.
ADVERTISEMENT
Article continues below this ad
One of the lesser-known items that Epic introduced into the game is cosmic chests. There is a type of chest that can be found in the duos, trios, and squad game modes. These chests are few and far between, thus, the best way to maneuver across the map and obtain them will be to use a UFO.
What are cosmetic chests in Fortnite and how do you open them?
ADVERTISEMENT
Article continues below this ad
Each of the cosmic chests will be embedded in a purple crystal-like structure. In order to break it open, your entire team will have to gather around the crystal. Then, you all must take turns hitting the crystal. Finally, the crystal will burst open and you can grab the rare loot from the chest.
Watch this story: Upcoming Chapter 2 Season 7 Fortnite
While the spawn location and pool of loot have not been officially confirmed yet, from what we have seen, the loot is usually of blue rarity or higher. Additionally, the chest will give you one weapon for each of your teammates. Thus, you will get two weapons in a duo, three in a trio, and so on.
ADVERTISEMENT
Article continues below this ad
In addition to cosmic chests, there are aliens to take on, UFOs to fly, and new weapons to use. The new NPC Doctor Slone has also spawned at Corny Complex. He will carry the game's new mythical weapon called Slone's Pulse Rifle. Epic has even re-introduced mobility items like the launchpad and snipers which fans have been rejoicing.
The wide array of new additions has made Fortnite feel like a brand new game. With both Rick and Superman having a part to play in the war against the aliens, we cannot wait to see what Epic has in store for this season.
ADVERTISEMENT
Article continues below this ad
Have you gotten a chance to try Fortnite Chapter 2 Season 7 yet? Let us know in the comments down below.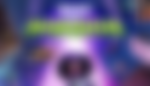 Trending Stories