Fortnite Chapter 2 Season 7: How to Obtain Every Exotic Weapon
Published 08/28/2021, 1:35 PM EDT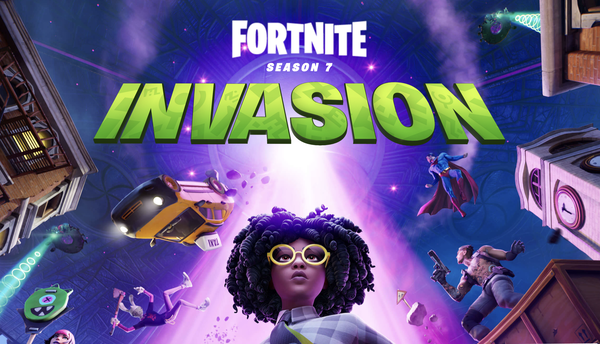 ---
---
Fortnite Chapter 2 Season 7 arrived on June 8th, 2021 with a brand new 'Alien Invasion' theme. Similar to previous seasons, new NPC's arrived on the map alongside new exotic weapons. These are some of the rarest and deadliest items in-game which you can only obtain from certain locations. Here is a rundown of all exotic weapons in Fortnite and how you can get your hands on them.
ADVERTISEMENT
Article continues below this ad
Storm Scout Sniper
The Storm Scout is a sniper that has been in Fortnite for a while now. It gets its name from the fact that it discloses the location of the next zone to its user. In addition to this, it is a fast-shooting sniper that can eliminate an enemy in two or three shots. You can obtain this exotic item for 500 gold bars from the Riot NPC located under the massive yellow steel bridge East of Retail Row. However, it will not be a simple transaction as you will first have to defeat the NPC in combat.
ADVERTISEMENT
Article continues below this ad
Watch this story: Toughest Video Game bosses of all time
Night Hawk Revolver
Guggimon is the rabbit mascot scene that was introduced into Chapter 2 Season 7 via the battle pass. As an NPC in the game, Guggimon will sell you the Night Hawk pistol for 400 gold bars. It is similar to the scoped revolver, however, the pistol has a semi-automatic fire rate and a thermal scope.
Shadow Tracker Pistol
Back in Chapter 2 Season 5 of Fortnite, Epic Games designed a unique variant of the suppressed pistol called the Shadow Tracker. It featured the same silencer, magazine, and fire rate but had the addition of bullets that will track your opponents similar to the 'shakedown' system. In order to utilize this ability, you only need to hit the target with a bullet. Maven will sell you this weapon at Dinky Dish for 400 gold bars. Overall, the Shadow Tracker is an extremely useful weapon for any player with a fast trigger finger.
Marksman Six Shooter
The Marksman Six Shooter is a revolver that lives up to its name. Unlike the regular revolver, this exotic variant features two unique firing modes. A rapid-firing mode is available when you fire the gun from the hip and a more accurate but slower fire mode when you aim down the sights. The gun can be purchased from the NPC Abstrakt at Retail Row for a reasonable price of 400 gold bars.
Chug Cannon
Epic only kept one healing-based 'Exotic' item in the game in the form of the Chug Cannon. If you are able to pick up this item, consider it your personal healing bank. It features a five-magazine capacity and every splash will heal you and our surrounding allies for 15 HP. Unlike other weapons on this list, you will not have to pick up ammunition for this weapon as it will replenish its ammunition every 20-seconds.
ADVERTISEMENT
Article continues below this ad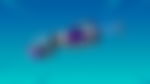 Alongside the existing 'exotic' weapons, recently rumors regarding a brand new item called the Cowinator have surfaced. According to leaks, the item will be sold by the Rick NPC and cost around 600 gold bars. Its abilities are centered around gravity and bending physics. Apparently, players will be able to pick up items and throw them at opponents to deal damage with this weapon.
In Chapter 2 Season 7 of Fortnite, Epic Games has given us a good variety of 'Exotic' weapons. Furthermore, none of them are so 'overpowered' that they would disrupt the competitiveness of the game. Which weapons do you want to see exotic weapons off in the future? Let us know in the comments down below.
ADVERTISEMENT
Article continues below this ad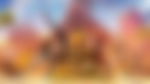 Trending Stories