Fortnite Chapter 2 Season 7: Most Overpowered Weapons in the Game
Published 08/24/2021, 12:54 PM EDT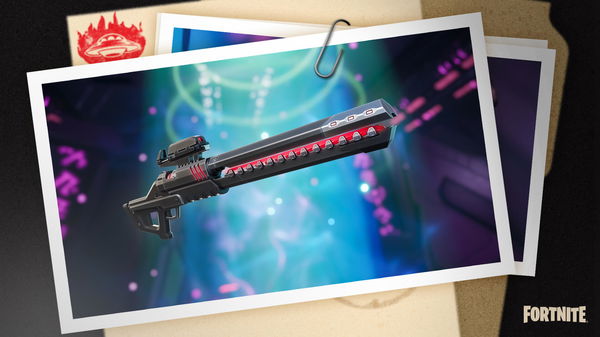 ---
---
When Chapter 2 Season 7 of Fortnite first arrived, it was clear that Epic Games wanted to revitalize the weapons system. As a result, we saw new alien technology replace primal weapons. Furthermore, long-ranged weapons like snipers returned while the bow and its craftable varieties were removed. These are some of the overpowered weapons in Chapter 2 Season 7 that you should be using.
ADVERTISEMENT
Article continues below this ad
Chimera's Ray Gun was one of the most talked-about weapons at the start of the season. This is mainly due to its unique design and fire-type. The ray gun essentially fires lasers at your enemies in the form of a beam. Although the gun does not run out of ammunition, the longer you fire it for, the more recoil it will send back.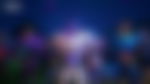 ADVERTISEMENT
Article continues below this ad
Watch this story: Warzone vs Fortnite
Best weapons you can use in Fortnite Chapter 2 Season 7
Assault rifles have been an essential part of Fortnite since its conception. However, they are often too slow and inaccurate at close range. Thus, when players first came across the pulse rifle on Fortnite, they were shocked. At long range, it works like an infantry rifle, shooting one shot at a time and providing insane accuracy. At close range, you can utilize the weapons' hip-fire to shoot rapidly and improve your aim.
ADVERTISEMENT
Article continues below this ad
While the recon scanner is not a weapon that can deal tons of damage, it will definitely give you a tactical advantage over your opponents. The gun fires up to two scanners at a time which scan the surrounding areas and reveal the location of any chests and enemies. Due to the fact that it shows you the live movement of your opponents, it is a must-have in your arsenal.
The bolt-action sniper has been the most efficient and trustworthy weapon in Fortnite for a while now. A headshot from this weapon will knock down any opponent from any distance. It is a stealth-lovers best friend since it can end a fight before it has even begun. Epic Games may remove this weapon again next season, so utilize it while you can.
Once you have mastered the timing and aim of the bolt-action sniper, you can move onto its more powerful variant, the Rail Gun. This gun first charges up and then shoots an extremely powerful laser blast. More often than not, the Rail Gun will break through enemy structures and deal damage to them.
ADVERTISEMENT
Article continues below this ad
These are some of the best weapons to use in Chapter 2 Season 7 of Fortnite. What weapons do you think will change the way we play the game next season? Let us know in the comments down below.
Watch this story: Fortnite Chapter 2 Season 8: Understanding How Season 7 Will End and What Will the New Season Bring
Trending Stories