Fortnite Chapter 2 Season 7 Week 10 Challenges Guide: Place Video Cameras at Different Landing Locations
Published 08/10/2021, 1:28 PM EDT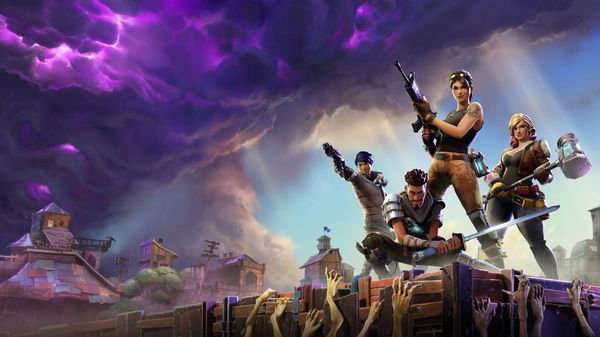 ---
---
Fortnite Chapter 2 Season 7 Week 10 is around the corner and there's a lot to talk about. The Season has already gained a lot of hype and it looks like this week is going to be the best of all. The brand new Legendary Quest will go live on 11 August 2021 at 7 am PT and 10 am ET, while the Epic Quest will also follow the exact same timing just 24 hours later. There are some challenges that require abductors to be in the game. The abductors will be enabled on the game on Tuesday.
ADVERTISEMENT
Article continues below this ad
Abductors are a recent addition in the Fortnite universe that hovers over several points on the map such as Coral Castle and Retail Row. It is a big UFO that abducts players and drops them into the Mother ship. They can be easily found floating over the maps at the start of the match. The UFOs are so enormous that no one can miss them.
Week 10 Legendary Quest list
ADVERTISEMENT
Article continues below this ad
There will be five stages in Fortnite Legendary Quest. The first stage has two parts.
Part 1 = 15,000 XP
Part 2= 45,000 XP
Legendary Quest Stage 1 Part 1- Get Slone's order from PayPhone (1)
For this quest, go to any PayPhone location, near the bus stations and when the challenge is live, just interact with it and get your orders from Dr. Slone.
Legendary Quest Stage 1 Part 2- Damage an opponent in the slurpy swamp abduction site(1)
For this one, go inside the low gravity zone in slurpy swamp and just hit your opponent once. You just have to give some damage to the opponent. Well, it might also work on 10 guards.
Legendary Quest Stage 2- Collect a Grab-itron
This challenge will be a little hard to complete as it is extremely hard to find Grab-itron. Players can find it in some normal chest, inside mother ship, on top of abductors or buy it from an Aliene NPC. However, the best way to get it is from the mother ship or on top of abductors.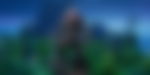 Legendary Quest Stage 3- Place video cameras at different landing ship locations (3)
Players need to place three different video cameras at totally different locations. At some point, there will be multiple locations from the camera, but the real challenge is to place all the three cameras at different locations so place only one camera at each point.
Legendary Quest Stage 4- Visit an Abductor
This is an interesting and simple one. For now, there is only one Abductor, but from Tuesday more Abductors will be enabled. Players just need to visit any one of them to complete this quest. Isn't that quite simple?
Legendary Quest Stage 5- Visit Slurp Factory inside the Mother ship
The last Legendary Quest is also very interesting. For now, the factory is floating, but don't worry, it will be soon abducted into the Mothership. So, when the challenge goes live, just get abducted by the Mothership and visit the Slurp Factory inside it.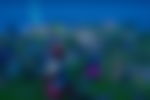 WATCH THIS STORY: The Best Properties You can Buy in GTA V Online
Fortnite Season 7 Week 10 Epic Quest
In Epic Quest, there are 7 stages each: 30,000 XP
Epic Quest Stage 1- Use the saucer's abductor beam to deliver a tractor to Hayseed's farm(1)
There are two saucers close to the farm. The Hayseed's farm is a steel farm that is quite close to the Cornet Complex. Either get the saucer from the green steel location or get it from the Corny Complex. After that, use the saucer tractor beam to carry to tractor from the Corny Complex and deliver it to the Hayseed's Farm to get the reward.
Epic Quest Stage 2- Travel in an Inflate-A-Bull
To complete this quest, either get Inflate-A-Bull from a chest or buy it from Rick Sanchez. After this, just travel in it for more than 200 meters.
Epic Quest Stage 3- Visit Guardian Towers (3)
This one is super easy. Players just need to visit three Guardian Towers.
Epic Quest Stage 4- Catch a gun while fishing (1)
This one is also extremely simple. Either go to Craggy Cliffs or land at Lake Canoe and get yourself a fishing rod to catch a weapon from a fishing hole. Well, any gun works fine, so don't worry. It will take approximately 3 matches to complete this quest.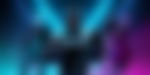 Epic Quest Stage 5- Outlast 200 Opponents
This Quest is totally up to the player. It's your choice how you want to outlast 200 opponents. The best way is to go in a solo match, wait for the first circle and then hide somewhere safe, such as a bush.
Epic Quest Stage 6- Elimination at close range
This is the easiest one. Just need to eliminate one opponent at close range. Make sure that you use an SMG or shotgun.
ADVERTISEMENT
Article continues below this ad
Epic Quest Stage 7- Damage Doctor Slone
Need to deal 50 damage to Doctor Slone. Go from the underground basement and hit 2-3 times for 50 damage.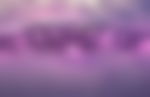 ADVERTISEMENT
Article continues below this ad
Once all the challenges are completed, you will be 400,000XP richer. This time the Legendary chest challenges are quite simple and it will take no time to complete them.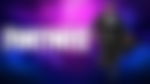 Trending Stories