Fortnite Chapter 2 Season 7: What To Expect From the Upcoming Season
Published 05/29/2021, 5:55 AM EDT ---
---
Chapter 2 Season 6 of Fortnite began in March 2021 and has featured a ton of amazing content. This season saw developer Epic Games make the switch from Marvel to the DC universe as part of their world of amazing collaborations within the game's storyline. We witnessed the arrival of DC characters like Batman, Catwoman, Beast Boy, and many more.
However, like every good thing, Season 6 of Fortnite also must come to an end. But that also means the game will welcome in its next season and continue to build on the Fortnite lore. The question remains: when will it arrive and what can players expect from it?
This article will discuss in detail the potential start date of Fortnite Chapter 2 Season 7 and the new content fans look forward to in the upcoming season.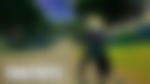 When will Chapter 2 Season 7 start?
So far Epic Games has revealed no official news pertaining to the launch of Fortnite's next season. However, the last week of Battle Pass challenges for this season ends on June 7, which should mark the end of Chapter 2 Season 6.
Based on this assumption, it's safe to state that Chapter 2 Season 7 will commence sometime around June 8.
For now, no one knows for sure how the entire storyline and theme of the upcoming season will play out and how the current season will end. But thanks to the Fortnite community's data miners and eagle-eyed players, we have some significant hints that suggest Epic Games has planned something out of this world.
Also Read- Fortnite: All the GHOST and SHADOW Ruin Locations
What to expect from the upcoming season of Fortnite?
As per leaks and rumors, the theme of Fortnite Chapter 2 Season 7 will heavily revolve around aliens, UFOs, and sci-fi elements. Certain map changes arrived with the latest 16.50 update that strongly backs up this theory.
For starters, some in-game teasers have popped up in the form of posters at the Sweaty Sands POI that show aliens and humans holding hands around a planet. Meanwhile, several content creators such as Ali-A and Sypher PK received mysterious DVD players with a DVD titled "They're coming".
Interestingly, each of the DVDs contained distinct footage featuring some crop circle patterns. Some of these strange symbols have not been spotted in the game yet, although one of them can be seen in various places on the map. While there is a lot of obscurity surrounding these DVDs, they are definitely teasing the arrival of Season 7.
This is just the tip of the iceberg regarding the information surrounding an alien-themed Fortnite season. However, these teasers give us the first look at what Season 7 could include.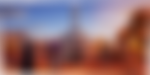 Changes that signify the impending arrival of aliens to the Fortnite island
Credible leaker HYPEX recently uncovered animations and sound effects which point to UFOs starting to appear at the end of the current season.
Apparently, these UFOs will abduct players randomly during a match, but for good reason. Abducted players will end up getting teleported to a different location with their HP and Sheild strength restored to full. The spawn chances of UFOs will increase as the match progresses and they can abduct a maximum of 20 players at once.
Besides the poster teasers at Sweaty Sands, the latest update also included several changes for the Fortnite map as part of the newly-introduced Foreshadowing quests. For instance, players can find a downed helicopter just above the dam. Broken telescopes are also visible on the many hills on the island.
Meanwhile, the new questline challenges include investigating a crashed helicopter, repairing damaged telescopes, using CB radio, placing warning signs at crop circles, and destroying spooky TV sets.
Data miners also discovered new voice lines for NPCs related to the Foreshadowing quest. Completing certain aforementioned challenges will unlock a set of diagolues that players will be braodcasted to players.
Seems like the latest quest will intertwine the storyline between the current season and the upcoming one. It just remains to be seen how all the events go down to set up the game's next season. All in all, these changes hint towards the impending arrival of an alien species to the Fortnite universe with Chapter 2 Season 7. Battle Pass skins and collaborations in Season 7
Fortnite recently released a bunch of loading screens for crew members that further suggest the setting of Season 7. While one loading screen depicted Cuddle Team Leader entering a futuristic town through a rift portal, another showed the character assembling a mech-suit for themself.
The latest loading screen seems to portay the chracter enterning a primitive BR island through a huge opening in the sky. It also features Jonesy rocking a primitive type of outfit alongside many other recognizable characters in the game.
However, the most intruguing detail is the silhouette of the Marvel villian Loki in the background. As a result, data miners have predicted the arrival of Loki as a skin in the Item Shop or the upcoming Battle Pass. Another silhouette, possibly of Thor from Ragnarok, was also visible in the same loading screen.
Season 6 saw a slew of crossover content between Fortnite and DC. However, if the leakers' predictions hold true it seems Epic has included more collaborations with Marvel in its future plans.
Leakers were also able to uncover an image from the game's files that provide the first look at a potential Season 7 Battle Pass skin. While it's hard to tell what it actually resembles, it does seem like a new version of Fishstick wearing a spacesuit.
Apart from that, details regarding the new season's battle pass are scarce. But considering the upcoming season's theme is highly likely to revolve around extraterrestrials, players can expect to see some futuristic skins and weapons.
Fans can expect to learn more official information as we edge closer to the launch of Chapter 2 Season 7 of Fortnite. Till then, we will keep you updated with all the latest developments and revelations about the same.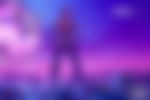 Trending Stories