Fortnite Chapter 4 Season 2 MEGA: Will the 'Smart Pistol' Be as Overpowered as Rumors Claim?
Published 03/16/2023, 12:00 PM EDT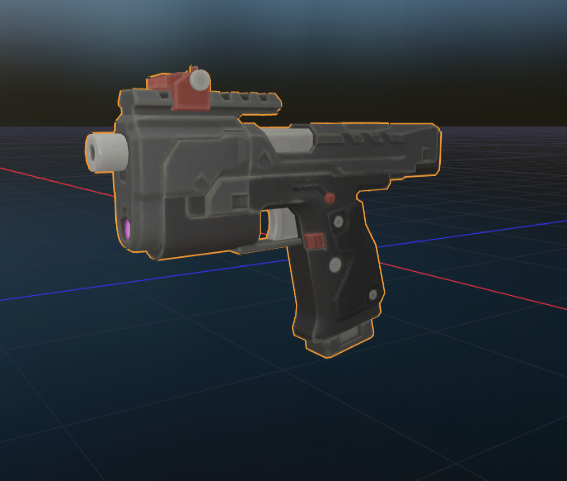 The Trailer for the upcoming season of Fortnite shared glimpses of what is about to come in the upcoming season of the game. The short teaser showcased brand-new movement gears, weapons, vehicles, skins, and much more. Among them, the one reveal that attracted the fans the most was the 'Smart Pistol'.
As the game announces the pre-update downtime, a teaser was released revealing some of the brand-new items that are about to drop in the game. It also revealed a new point of interest, "MEGA city". A cyberpunk-inspired mega city that offers players new avenues of movement and traversal. 
Smart Pistol's Auto Lock in Fortnite has fans curious
ADVERTISEMENT
Article continues below this ad
In MEGA city, there are rails that the players can use to traverse the map flawlessly. In one of the rails, a newly revealed character skin used a brand new weapon that is called the "Smart Pistol". The community has already labeled it as 'broken' because the weapon lets the user auto-lock on their target. 
Auto lock means that the player doesn't have to aim anymore, they just need to point the gun in the general direction of their enemies and it will do the rest. Epic created the Pistol, keeping in mind the high-paced traversal in the MEGA city, which will restrict the player's aiming capabilities. 
But to level the playing field, the devs have implemented some nerfs to the gun. Two of the downsides of the weapon are, "It takes 0.4 seconds to lock onto an enemy and fire" and "There's also a 0.5 second lock on delay after firing."
This means, theoretically, the target will have time to dodge or move out from the gun's range. Also, there are rumors that suggest this pistol has very low damage. 
What else will come in the new season?
ADVERTISEMENT
Article continues below this ad
The new season of Fortnite will introduce Neo Shotgun and Katana, the Attack on Titan Mythic, Grind Rails, and Neo-Bikes.
The Attack on Titan collaboration will come with not only just character skins but also the iconic omnidirectional movement gear which will be a delight to use in the urban setting of the new MEGA city. 
ADVERTISEMENT
Article continues below this ad
Watch this Story: Everything You Need To Know About Fortnite's Doomsday Device
What do you think about the upcoming season? Are you excited about the new era of Fortnite? Let us know in the comments below!