Fortnite Community Blasts FaZe Bizzle After Horrible Error Ousts Bugha and Clix From FNCS
Published 05/04/2021, 10:41 AM EDT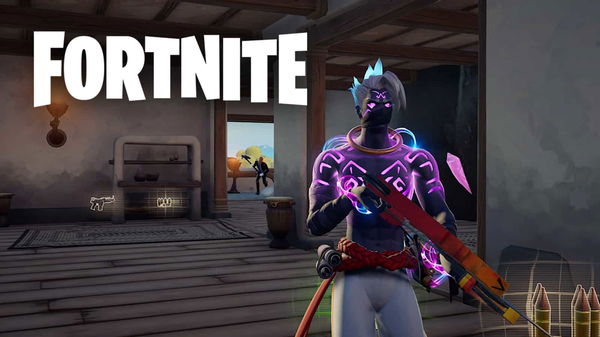 The NA East region of FNCS have some of the best players in the game currently. During the recently held Week 2 Qualifiers, the Fortnite tournament involved some tough battles between these pros. One of the best teams from the competition included Faze Bizzle, NRG Clix, and Sentinels Bugha.
ADVERTISEMENT
Article continues below this ad
Many fans touted this trio to win it all, but a horrible mistake from Bizzle cost the team to lose out on a place in the Grand Finals. Following the event, the community flamed the 22-year-old, and blamed his errors for the poor showing from the team.
ADVERTISEMENT
Article continues below this ad
FaZe Bizzle gets all the smoke from the Fortnite community
Everyone knows the immense amount of talent among these three players. But this year, the trio hasn't been able to click properly. They haven't performed well in FNCS this year, and many fans have blamed FaZe Bizzle to be the crux of this issue. He even trended on Twitter yesterday, after a disastrous error cost his team a ticket to the Grand Finals.
Bro I don't think Bizzle got my advice on staying alive

— BBG Piece Nada1x (@Khanada) May 2, 2021
While fighting in Sweaty Sands, FaZe Bizzle stood in the open, waiting to pounce on Tahi and his crew. But unfortunately for him, he kept his entire side view open, which easily allowed another trio to kill the hapless star. His death by fighting alone handicapped Clix and Bugha, who had to play the rest of the game together. Eventually, Clix found himself in a 2v1 situation, but he got too overpowered, and they placed 27 out of 33 in that match.
I always knew bizzle was a liability

— ENDLESS PIXEL (@pixelap_) May 2, 2021
Bizzle's death amplified his past performances, and many fans wanted him to leave the trio. Some members of the Fortnite community even believed that he might have been selling. Other than that, there were rumors about a rift in the team that might be causing such poor showings.
Bizzle responds to the hate
ADVERTISEMENT
Article continues below this ad
After a lot of hate from fans and viewers around the world, Faze Bizzle finally responded to it. He said that he doesn't understand why people are reacting violently against him for one poor game. Along with that, he even stood his ground against the haters and revealed that he has no intentions of leaving the trio after they pressurized him to do so. Clix and Bugha even supported their teammate, just like every other pro from the game's eSports scene.
GGs, nobody wins an off spawn fight, I'm not f**kin leavin

— Bizzle (@FaZeBizzle) May 3, 2021
ADVERTISEMENT
Article continues below this ad
Bizzle is one of the game's most talented players. He has won countless matches and earned a lot of money playing them. He may have had a poor performance in the FNCS this time, but he would most probably recover from it, and continue his dominance with Clix and Bugha.