Fortnite: Complete the Airborne Challenges Easily with This New Glitch
Published 05/22/2021, 5:58 AM EDT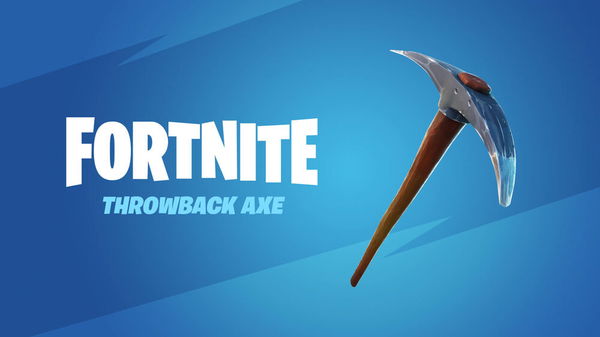 ---
---
Epic Games recently introduced the concept of Wild Weeks into the game of Fortnite. Wild Weeks emphasize one aspect of the game every week. For instance, Week 1 focused on fire, and week 2 focused on fishing. Now, Wild Week 3 is underway and showcases the airborne items in Fortnite.
ADVERTISEMENT
Article continues below this ad
In order to celebrate Wild Week 3, Epic Games is rejecting gravity by increasing the spawn rates of Hop Floppers and Shockwave Grenades and also see's the return of Bouncers to the game.
Fortnite has also incorporated Wild Week into its week 10 challenges. Players must spend up to 500 seconds in the air using Shockwave Grenades, Bows, or Hop Floppers. Similar to previous weeks, this challenge also follows a five-tier progression.
ADVERTISEMENT
Article continues below this ad
While players can complete this challenge using the aforementioned items, it is sure to take them some time. YouTuber GKI has come up with a glitch that allows players to bounce around in one place, making the challenge effortless.
A glitch to complete this Fortnite challenge
In order to perform this glitch, players will require a shockwave grenade and the off-road Chonkers tire set. Players must construct a two-walled tower and then place the off-road tires at the right-angle.
The player must then shockwave themselves into the air and land on the tire. This will result in them constantly bouncing in the air. The wall structure built will help the player to land on the tire and provide some protection from enemies.
ADVERTISEMENT
Article continues below this ad
Other challenges you can complete to earn XP this week include:
Eliminate a player while swimming – 0/1
Deal damage to players within 30 seconds of landing from Battle Bus – 0/150
Pickaxe elimination – 0/1
Build special sandcastles – 0/3
Deal Damage to Descending Supply Drops – 0/100
Opponent player structures destroyed in a vehicle – 0/1
Destroy special sandcastles – 0/3
With Fortnite Chapter 2 Season 7 arriving in a couple of weeks, this may be the last chance you have to earn additional XP and earn the coveted 'tier 100' skin. Have you completed any of the airborne challenges so far? Let us know in the comments down below.
ADVERTISEMENT
Article continues below this ad