Fortnite: Different Ways To Get Free V-Bucks in the Game
Published 05/04/2021, 4:15 AM EDT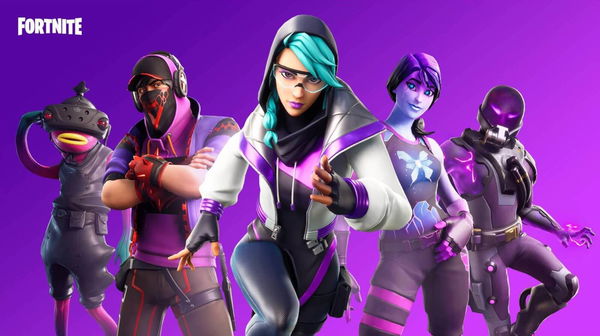 ---
---
Fortnite Battle Royale has been a massively popular title ever since it came into existence and has helped developer Epic Games earn a fortune. Much of this success is down to the frequent release of fresh content and updates, which includes new character skins, weapons, emotes, and many other items.
ADVERTISEMENT
Article continues below this ad
Since Fortnite follows a free-to-play business model, Epic Games primarily relies on revenue generation through microtransactions. This means while the battle royale game is fully functional free of cost, players can still shell out cash to access certain premium aspects like the Battle Pass and the newest cosmetics.
How exactly does Fortnite make all this happen? It is through the utilization of V-Bucks.
ADVERTISEMENT
Article continues below this ad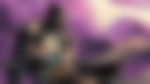 What are V-Bucks in Fortnite?
V-Bucks is essentially Fortnite's in-game digital currency. One can exchange real money for specific quantities of V-Bucks and then use this virtual currency to unlock a unique range of cosmetics, including outfits, emotes, pickaxes, item bundles, and more.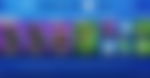 V-Bucks can also be used to acquire the Fortnite Battle Pass. This seasonal pass unlocks challenges that award even more cosmetic equipment and other rewards upon leveling up.
Naturally, these cosmetics make a player stand out from others in the lobby. They bring in a feeling of originality, making players feel more connected to the in-game character they are assuming control of.
Clearly, there are plenty of options when it comes to spending V-Bucks in Fortnite. However, there are a few trusty methods to retrieve a decent amount of the premium in-game currency, too. In this article, we highlight some efficient and legitimate ways to get free V-Bucks in Fortnite.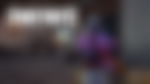 Different ways players can earn free V-Bucks: via Battle Pass challenges in Fortnite Battle Royale
For starters, you can genuinely earn up to 300 V-Bucks for free without buying the Battle Pass for a season in Fortnite Battle Royale. This is applicable for all players irrespective of whether they own a premium Battle Pass. To unlock this small handful amount of in-game currency, you have to complete all those Battle Pass challenges.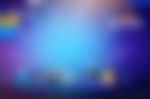 This is something a lot of players often tend to overlook. Usually, there are quite a few Battle Pass tiers out of the 100 in total that gives different types of free rewards like emotes, back blings, V-Bucks, etc. At the same time, these 300 V-Bucks, unless accumulated over a period of time, simply aren't enough to purchase the latest aesthetic gear from the Item Shop.
Now, if you spend the real money required to buy the Battle Pass, you can earn back well over 1,000 V-Bucks by progressing through all the tiers and unlocking rewards. While it might not be entirely free, you will eventually net enough Fortnite currency to purchase additional cosmetics or the next season's Battle Pass.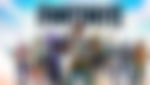 Earn V-Bucks by playing Fortnite Save the World
Fortnite's PvE mode, Save the World, is probably the best and most efficient way for earning legitimately free V-Bucks. There are quite a few methods to avail of free V-Bucks just by playing this game mode. However, the catch is you have to pay money to get access to the premium PvE content first.
Daily login bonuses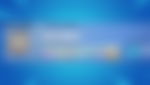 If you own Save the World and are a founder player, the easiest way to get free V-Bucks is by simply logging into the mode regularly and claiming the daily login rewards. The V-Bucks given away varies based on the number of days you log in, ranging from a few hundred to as high as 1,000. These login rewards also contain a variety of items, including cosmetics, and the free V-Bucks seem to be sparsely distributed between the many levels.
Completing daily quests and main story Storm Sheild Defense missions
ADVERTISEMENT
Article continues below this ad
Another way to earn them from Save the World is by completing the daily quests in the game mode. There are three daily quests available in your log at a time, with new challenges updating every day. Finishing these quests can grant you 50 to 100 V-Bucks each.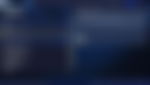 Moving on, completing Storm Sheild Defense missions also grants additional Fortnite in-game currency. As part of the main storyline quests, completing each of these missions will net you 100 V-Bucks every time.
ADVERTISEMENT
Article continues below this ad
These are a few different ways Fortnite players can earn V-Bucks in the game. The best part is the amount of currency accumulated through Save the World can be utilized for getting one's favorites skins and other cosmetics in the Battle Royale mode.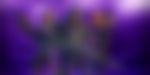 Trending Stories