Fortnite: Epic Games Disqualifies Gambit From Competing in FNCS Finals 2021
Published 03/03/2021, 11:36 AM EST
---
---
The drama in the Fortnite professional ecosystem has made news once again. Epic Games recently disqualified the European organization Gambit from FNCS 2021. This news has gripped the fans with dismay, as their favorite organizations will no longer compete for the highest prize in Fortnite. It is being reported that one of the player violated the guidelines of the Fortnite Championship Series (FNCS), which has caused disqualification.
ADVERTISEMENT
Article continues below this ad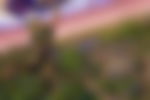 ADVERTISEMENT
Article continues below this ad
Professional Fortnite player from Gambit Toose releases statement
In the final weeks of the FNCS, Gambit incurred a ban due to one of its players leaving a match midway. Gambit Toose left the server midway in a game that subsequently resulted in a 14-day ban. Consequently, his teammates, Letw1k3, and Mawakha, were also disqualified from FNCS. This move stands in direct violation of guidelines that clearly dictate players cannot leave the server if teammates are alive.
With all three players now banned, Gambit can no longer compete in FNCS 2021 despite earning a spot. Now Toose has offered a statement to share his side of the story. He suggested that he did not intend to leave the game mid way and stated that he impulsively quit the game. He shared the clip of the entire incident on Twitter with four consecutive tweets to clarify his stance.
1/4
So heres the clip of what i assume we got banned for.
Can someone explain how am i supposed not to ragequit when we die to a headshot snipe while driving with this frking loot?
As you can see i totally didnt mean to stop the shakedown by leaving, it was an accidental ragequit pic.twitter.com/S9cCk3Izuv

— Gambit Toose (@TooseFN) March 2, 2021
ADVERTISEMENT
Article continues below this ad
Toose is not happy with Epic Games' decision
In the four-part tweet, he also highlighted a similar instance with his peers that had not resulted in a ban. He stated that Aqua and Anas had also broken the same rule, but they merely got a warning. On the contrary, Epic Games did not give him any prior warning and straight away banned him for 14 days.
He did not agree with the way Epic Games handled the situation. The gaming studio did not take the aforementioned things into account, and this has infuriated him. Even though he broke the rules of the FNCS, the ban on him and his team seem a bit harsh.
ADVERTISEMENT
Article continues below this ad