Fortnite Fan Discovers Neat Revival Trick Involving a Vending Machine
Published 12/22/2021, 8:02 AM EST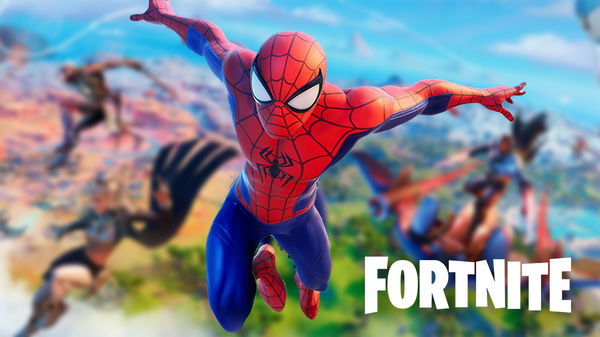 ---
---
Fortnite players discover new things in the game day in and day out and this time it is one of the neatest tricks to get an easy revival. One of the players of the game has discovered that the vending machine comes as handy as any squad member when players are knocked out in front of it.
ADVERTISEMENT
Article continues below this ad
The player posted a clip on the FortNiteBR subreddit, which turned out to be an amazing way to get out of sticky situations during combat in Fortnite.
Fortnite player discovers easy trick to keep themselves alive for revival using a vending machine
ADVERTISEMENT
Article continues below this ad
Players often get into sticky situations when their teammates aren't anywhere near them, and they are generally taken down by the enemies. This is when the vending machine becomes a friend in need.
A Fortnite player discovered an insane trick where players may go near the vending machine when knocked out and buy potions and patch-ups that help keep themselves alive.
This is extremely helpful in the midst of combat, especially when they are near any vending machine. The player in the clip is seen grabbing Small Shield Potions, which means the trick is absolutely effective!
WATCH THIS STORY –   Toughest Video Game Bosses of All Time
In other news, Fortnite has received brand new emotes based on the Matrix franchise, and this has got fans excited about what's coming next!
Matrix emotes coming to the game
Matrix has been one of the only movie franchises that have left their mark in every aspect of pop culture. And Epic Games is bringing new emotes and themes from the classic Matrix movies to Fortnite.
ADVERTISEMENT
Article continues below this ad
This new set is going to be a really amazing addition to the game as it will include emotes such as Trinity's floating kick and Neo's bullet dodge by leaning backward. The Matrix bundle will also include the Ones and Zeroes wrap, which is inspired by the binary green on black coding as seen in the Matrix movies.
The Matrix set will join as part of the Sentinel Glider which is a part of the Winterfest event. Players may be able to unwrap their Sentinel Gliders before the end of Winterfest on January 6, 2022.
ADVERTISEMENT
Article continues below this ad
All in all, Fortnite has made sure that Christmas and New Year, in the game, are worthwhile as the players enjoy their favorite battle royale game!