Fortnite Fans Spot Uncanny Feature On Dr Slone to Spark Massive Debate Involving The Rock
Published 12/29/2021, 12:15 PM EST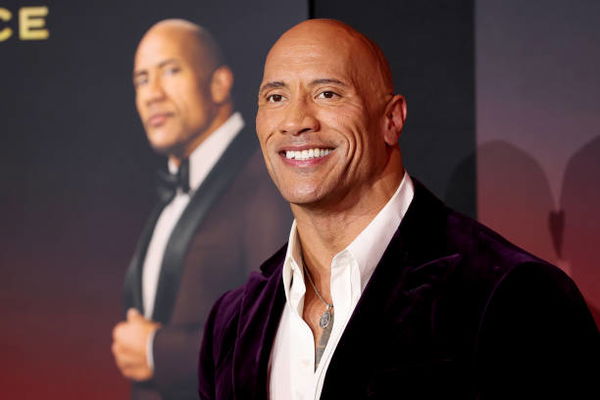 ---
---
Fortnite has recently confirmed about their January 2022 Crew pack, which got leaked earlier this month. With this new pack, Fortnite has confirmed that an IO higher-up is coming pack into the battle royale along with the villain Dr Slone.
ADVERTISEMENT
Article continues below this ad
Leaker and dataminer Shiina has revealed the two available outfits for Snow Stealth Slone. Alongside this, the character will be equipped with Snow Stealth Hardcase back bling, a Sleet Spike pickaxe, and a matching Snow Stealth wrap tandem with her outfit.
Fans on Twitter have funnily noted an uncanny similarity between the expressions of The Foundation and Slone in their promotional images. Both Foundation and Slone have a distinct expression on their face with their eyebrows raised, which raises the question: are they both related?
ADVERTISEMENT
Article continues below this ad
Fans on Twitter debated on this and have given some worth-reading reactions to these new outfits.
Fortnite fans spark a major debate about links between The Foundation and Snow Stealth Slone
Dataminer and leaker ShiinaBR confirmed the two styles for the Snow Stealth Slone skin on Twitter earlier yesterday.
Players have discovered an uncanny similarity between Slone and the Foundation. The character of Foundation is played by American superstar and WWE legend Dwayne 'The Rock' Johnson. Johnson has a distinct expression for which he is quite famous all over the world.
The Rock raises his eyebrow, and this has been a signature expression of his ever since his early WWE/WWF days. In the game, Slone's similar expression caught the eye of several fans and they have started making theories as well.
One user says that Slone and The Foundation might be brothers and sisters in the game. While not everyone who responded agreed, it does seem like a possible lore within the game.
I have a strange theory: Slone and The Foundation are brothers. I want this real

— 🎇AlessFNC🎇 (@AlessFNC) December 28, 2021
Another user says that Slone and Foundation were ex-boyfriends and girlfriends until they broke up because Foundation found out she was cheating on him with Jones.
ADVERTISEMENT
Article continues below this ad
These fan theories keep getting crazier as one delves deeper into the comment section. For the fans who are interested in this Crew Pack, they can subscribe and get 1000 V-Bucks along with it as well as the current season's battle pass. The Battle Pass includes the Spider-Man skin, The Foundation, and much other cool stuff.
ADVERTISEMENT
Article continues below this ad
This is a great deal, and if you have the money, it's totally worth becoming a Crew Member in Fortnite.
WATCH THIS STORY – Toughest Video Game Bosses of All Time