Fortnite Fans Stand Divided as Epic Games Drops Naruto Surprise
Published 06/16/2022, 6:19 PM EDT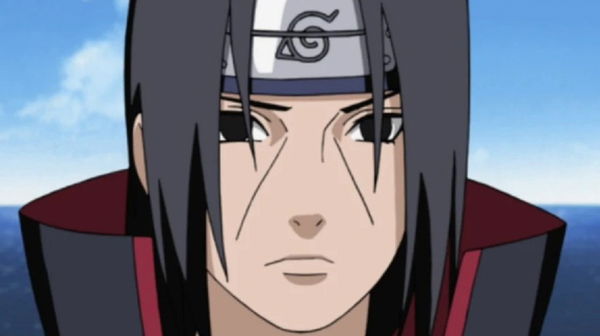 Epic Games has just teased a brand new collaboration with Naruto, proving a round of speculations from last month to be true. The upcoming Fortnite x Naruto will drop in the game just a week from now. According to reports, it will feature several character skins from the iconic anime franchise and other inspired cosmetics.
ADVERTISEMENT
Article continues below this ad
Fortnite just received a new season of the name 'Vibin' which came with a bunch of much-anticipated character skins, including Darth Vader and Indiana Jones. To follow this up, Epic Games has announced another collaboration. The intention was to surprise fans! But as it happens, a notable leaker had already predicted this collaboration last month.
ADVERTISEMENT
Article continues below this ad
What happened last month?
ShinaBR, a Fortnite informant, gave out information regarding an upcoming Naruto collaboration when fans were still awaiting the new season. She stated that the person who leaked the Chapter 3 Season 3 battle pass had also posted about a Naruto collaboration due in June.
RUMOR: Apparently the same person who posted the Battle Pass leak posted minutes later that another Naruto collab will be released in June.

They posted this image as a teaser for the collab. Recently, Epic began work on "Kawaii2" challenges

"Kawaii" = Naruto Challenges codename pic.twitter.com/oIZFdRzvsA

— Shiina (@ShiinaBR) May 26, 2022
The leak from last month featured iconic Team 8 characters, namely Kiba, Akamaru, Hinata, and Shibo. However, a new leak regarding the upcoming collaboration suggested a more fan-friendly set.
What can we expect in Fortnite x Naruto Shippuden?
Another Fortnite leaker gave out the character roster of what's upcoming as a part of the collaboration, just a few hours after the official release date announcement. The prediction shows popular characters from the anime, including Gaara, Itachi, Hinata, and Orochimaru.
Well, it's surprisingly easy for data miners to leak Fortnite data way before the officials intend to make it public. Anyway, the Fortnite X Naruto Shippuden is all set to appear on June 23, 2022.
It's the second Naruto collaboration in Fortnite, the first of which appeared in November last year. Last year's roster included iconic characters from Team 7, Naruto Uzumaki, Sasuke Uchiha, Sakura Haruno, and Kakashi Hatake.
WATCH THIS STORY: From Naruto to Dragon Ball Z, these are the games based on your favorite cartoons
Fans are ecstatic about another Naruto collaboration in their favorite Battle Royale game. In fact, SypherPK and Ali-A joined the conversation too, but with just an 'eyes' emoji! Surprised?
Unfortunately, and probably not!
This team is so random yet very interesting

— Yuan (@yuan_1704) June 16, 2022
Most fans were confused regarding which character leak was true. It is possible that Epic Games releases a set of skins at first and later introduces additional skins.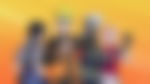 So, either the Team 8 set comes first or the random set of Gaara, Itachi, Hinata, and Orochimaru does.
However, fans don't seem to like the Team 8 leak.
If this is actually Team 8 like the leaks said, I'm uninstalling

— Treecks 🌙 (@Trxxcks) June 15, 2022
Some definitely had other demands! After all, Naruto isn't new to Fortnite.
One Piece Better + we need one piece collab not this mid

— freeze (@FreezeFN) June 15, 2022
One piece is most read 3rd manga in U.S.A after spiderman and batman or superman comic book not sure which line. You still get naruta again and again? Get one piece here come on. Naruto is such a lazy anime

— DqxCorazon (@santoryusxynix) June 15, 2022
ADVERTISEMENT
Article continues below this ad
A great birthday, we guess!
W FUCKING BIRTHDAY PRESENT OMFGGGGGGGGGGGGG

— lewis (@fnlewis_) June 15, 2022
ADVERTISEMENT
Article continues below this ad
What do you think about this upcoming Naruto Shippuden collaboration with Fortnite? Are you hyped or do you think it could be better? Let us know in the comments!