Fortnite Finally Adds LazarBeam Into the Icon Series With an Exclusive Skin
Published 03/02/2021, 10:40 AM EST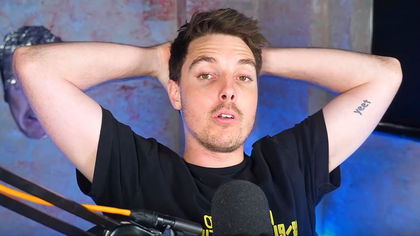 ---
---
Epic Games continues to make strides in honoring the streaming community that has contributed to the success of Fortnite. So far, the title has introduced a wide range of locker bundle skins to honor streamers like Nick Eh 30, SypherPK, Benjyfishy, Loeya among others.
ADVERTISEMENT
Article continues below this ad
Aside from the locker bundle skins, Epic also offers an invaluable Icon Series of certain elite names. The list includes names like Ninja, Lachlan, Loserfruit, Marshmello, TheGrefg, Travis Scott, and Astro Jack.
LazarBeam has been immortalized in Fortnite
ADVERTISEMENT
Article continues below this ad
Following recent developments, it looks the Icon Series has welcomed yet another streaming superstar in Lannan 'LazarBeam' Eacott. You read that right, the 26-year-old streamer from Australia has finally received his very own 'Icon Skin'. Naturally, it is a massive accomplishment for the streamer who has been playing the title since 2018.
Fortnite catapulted his career to unforeseen heights, thereby making him one of the biggest names in the Fortnite community. With this amazing 'Icon Skin', he has certainly cemented his place as an important figure in the game's history.
Check out the video below, as LazarBeam reveals his exclusive skin that will be added to the game on March 4th.
video source: LazarBeam
LazarBeam Pays tribute to his family and previous trade
The Australian YouTuber found unprecedented growth when he started playing the title back in the day. He went on to become a member of a prominent streaming team, 'Click' that housed names like Mully, Loserfruit, Tannar, Mrfreshasian, Bazza Gazza and Crayator.
The famous streamer from Down Under also enjoys a massive fan following of nearly 20 million subscribers on YouTube and has fetched over an astonishing 6.5 billion views on his videos.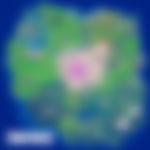 ADVERTISEMENT
Article continues below this ad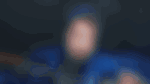 It was a long time coming, and it is indeed pleasing to finally see his exclusive skin being added to the game. Fortnite introduced this range of skins to highlight notable personalities that have helped Fortnite along the way. Before Lazar, the list only included seven other names.
Lazar chose to dedicate this honor to his earlier years when he used to work as a construction worker and used this opportune moment to pay an ode to his family as well.
ADVERTISEMENT
Article continues below this ad