Fortnite: Following Halo and Mandalorian, Walking Dead Joins the Battle Royal Island
Published 12/12/2020, 10:06 AM EST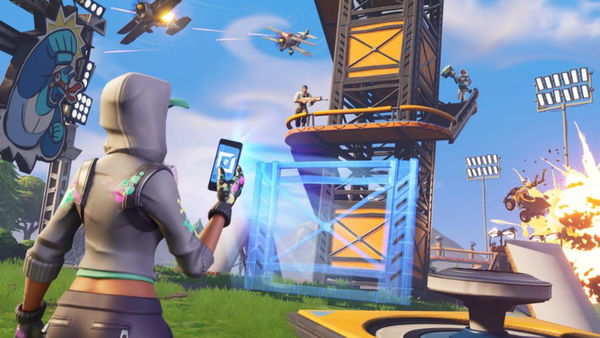 ---
---
Fortnite is continuing its forward march in Season 5 by joining hands with several fan-favorite titles like Halo, Star Wars, The Mandalorian, and so on. Things look set to only keep getting more intriguing as Epic Games has some comprehensive plans moving forward.
ADVERTISEMENT
Article continues below this ad
In the latest trailer, it seems like Fortnite is going to see some familiar faces join the island from the Walking Dead franchise. ADVERTISEMENT
Article continues below this ad
Michonne and Daryl Dixon hunter skins in Fortnite 
This might seem like a crossover that should have happened a long time ago when the Walking Dead was in its glory days. Better late than never, however, even though Michonne has exited the show already. What could have been a missed opportunity is now being cashed in on with these zombie-killing veterans joining Fortnite Season 5 on Dec 16th.
Hunter system will offer amazing new content
The new hunter system is primarily an idea from Epic Games to introduce an amazing line of characters on the island. This idea is incredible as it allows the developers to merge their universe with anything that fans desire.
Can players expect a fantasy universe of CDPR merging with the Fortnite island? It would be great to see Geralt or Ciri running around the map shooting people down with guns, something that has never been done before. This mechanic will allow the game to be versatile while also keeping the content fresh and enjoyable.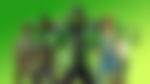 ADVERTISEMENT
Article continues below this ad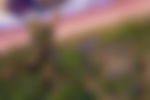 In other news, Fortnite has managed to maintain its popularity as recent surveys have revealed the game to be among the top 5 most viewed games on YouTube. The game has seen a fair share of difficulties, especially with multiple entries in the battle royale genre in recent times.
Ever since, the developers have been trying hard to bring their fan base back to the game. While 2020 was a horrible year for the majority of the world, Fortnite saw an unlikely resurgence that might lead it back to the glory days. The game also hosted two blockbuster events in the same calendar that attracted millions of viewers and fans.
ADVERTISEMENT
Article continues below this ad