Fortnite: Grab These Free Rewards Before Season 6 Begins
Published 03/07/2021, 9:25 AM EST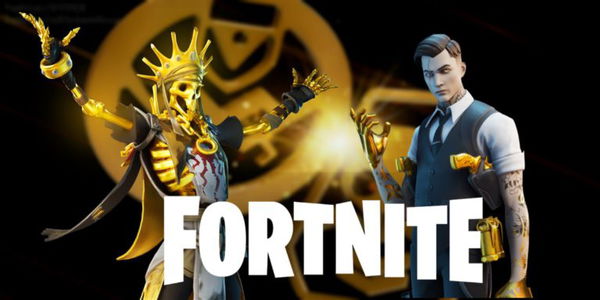 Epic's unique, build-heavy battle royale will begin Chapter 2 Season 6 post-March 15, 2020. In order for Fortnite players to unlock their favorite skins, they would normally have to purchase V-Bucks to spend in the store or purchase the Season Battle Pass. However, from time to time, Epic rewards the community with cosmetics such as free back bling, gliders, and sometimes even skins. Here are some items you can unlock for free in Fortnite ahead of Season 6.
ADVERTISEMENT
Article continues below this ad
1.Breathless Blades
The Breathless Blades is a pickaxe variant that Epic released during the Hearts Run Wild event on Valentine's Day. The pink pickaxes feature heart trails and a loving design. In order to unlock this item, you will have to complete any one of the Hearts Wild-themed Weekly Quests. One thing to note is that you will receive these pickaxes only at the end of Season 5.
ADVERTISEMENT
Article continues below this ad
The Hearts Wild-themed Weekly Quests are now live ❤🎣

Because these are "Epic" Season 5 Weekly Quests, they'll stay available for the whole rest of the Season.

For completing just one of them, players will unlock the Breathless Blades Pickaxe at the end of Chapter 2 Season 5! pic.twitter.com/whihKcYaYc

— Fortnite (@FortniteGame) February 11, 2021
2. Twitch Drops
Viewers of the Fortnite FNCS tournament are rewarded for watching every week. To receive these Fortnite Twitch drops, players need to ensure that their Twitch and Epic Games accounts are linked. Following this, players need to watch the FNCS tournament on this channel: Europe, US East Coast, and US West Coast coverage in English
3.Playstation Exclusives
Every month PlayStation Plus members receive a free PlayStation Plus Celebration Pack. This includes a new skin and back bling. This month players will receive the Cloud Striker skin and Elevation back bling.
Secondly, players that desire a nostalgic Fortnite experience can get their hands on the 'Throwback Pickaxe'. This is essentially the default pickaxe from the first season of Fortnite. Players can redeem both these items for free from the Playstation store.
4.Redeemable Codes
Players can earn free in-game items by entering codes on Fortnite's 'Redeem' site. Players can use the code 'AU9NJ-BLVHV-TCLJS-54YTB' on the page to receive a free 'Wrath's Wrath' weapon skin. Furthermore, the code 'REGALO' can be used to earn a free 'Dog Eat Dog' spray.
5.Fortnite Victory Umbrella Glider
ADVERTISEMENT
Article continues below this ad
If you have won a game of Fortnite in Chapter 2 Season 5 or in any previous season, you will probably have some variation of this glider. Fortnite Victory Umbrellas are unlockable gliders that you unlock after you win a match of Fortnite. Every season brings a new Umbrella, so be sure to get the Season 5 exclusive before it's too late.
ADVERTISEMENT
Article continues below this ad
With Chapter 2 Season 6 on the horizon, we can only hope for more free items that reward us for playing the game. However, for those who have missed items previously available, Epic has assured fans that "there will be plenty of items to unlock in the future."