Fortnite Chapter 2 Season 6: Location of Raze's Explosive Mythic Bow on the Island
Published 04/28/2021, 11:48 AM EDT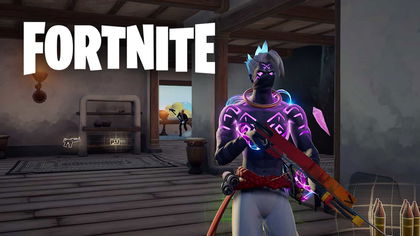 ---
---
The primal update for Fortnite in Season 6 has brought the island back in time. The reality-altering waves in the solo event of Season 5 have totally reworked the entire Battle Royale island. Epic Games has added a new range of weapons, content, and elaborate weapon upgrade in the new crafting system. The new points of interest have also added interesting gameplay elements.
ADVERTISEMENT
Article continues below this ad
Gamers can find new NPCs, and they offer interesting loot to kick start a game. Some of these weapons can put you in a superior position, which will allow you to one-shot people quite easily.
ADVERTISEMENT
Article continues below this ad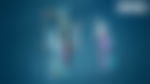 Location of the mightiest bow in Fortnite Season 6 island
The prevalent season of the island indeed hosts a new range of weapons. Among them, there is one particular mythic bow that can decimate opponents with the pull of a trigger. This weapon is called Raze's Explosive Mythic Bow, and it can overpower most weapons. You can find this bow in a particular spot where an NPC will offer it as a guaranteed drop.
However, this fight will not be easy at all, as the NPC holds a massive HP and Armor advantage. Head to the center most region of the map and land on the Spire rooftops. You can find decent loot in this area and ensure you chug armor and pick up weapons and ammo for the upcoming fight. You can hear the NPC easily from the houses, and he will be wielding the mythical bow.
Fight him very cautiously, use grenades and constantly reposition yourself. The bow can easily knock you out, so it is safe to fight him at a distance, as at the close range he will switch to the plasma rifle. Shoot him down with a rifle and do not use a shotgun to fight this particular NPC.
ADVERTISEMENT
Article continues below this ad
Video source: EveryDay FN
If you managed to fight him at a distance and prevented him from closing the gap, you should be able to outdo him. This NPC will reward you with a spire artifact, 30 bars of gold, and Raze's Explosive Mythic Bow as a reward. Equipped with such a mighty weapon at the start of the round, this should be a win for anyone.
ADVERTISEMENT
Article continues below this ad